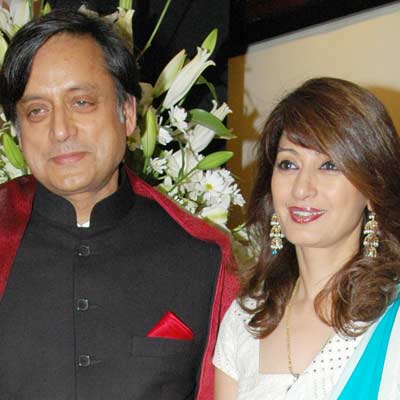 RNA Research & Archives
The All India Institute of Medical Sciences (AIIMS) Head of the Forensic Department, Dr.Sudhir Gupta told ANI here on Saturday that he will answer all the questions of the media in a lawful procedure.
"Whatever you want to ask, I'll answer according to the government's rules and the rights of a government servant. I am an impartial professional, neither towards the defence nor towards prosecution. My duty is to pursue the truth in the Sunanda Pushkar's post mortem case," said Gupta.
Yesterday, a PIL was filed in the Supreme Court demanding CBI probe in the case.
The Sunanda Pushkar death case took a new turn when AIIMS Head of the Forensic Department, Dr Sudhir Gupta claimed that he was pressurized to tamper with the post-mortem report of Pushkar, who died under mysterious circumstances in a posh New Delhi hotel on January 17 this year.
Pushkar, who married Congress leader Shashi Tharoor in 2010, had checked into The Leela Hotel in Chanakyapuri a day before her death.
Tharoor's aides said the couple had checked into the luxury hotel because of renovation work at his Delhi bungalow.
Prior to her death, Sunanda was embroiled in a spat with Pakistan-based journalist, Mehr Tarar, whom she accused of stalking her husband.
dnaindia