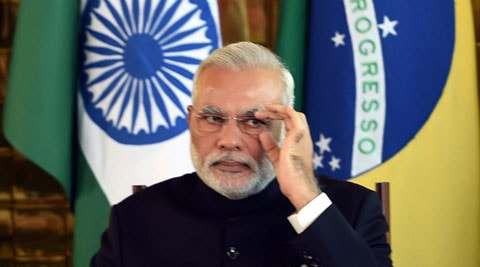 Prime Minister Narendra Modi at BRICS summit in Brazil. (Source: IE archive)
With Narendra Modi taking charge as the Prime Minister of India, we track the first 100 days of his government. While the focus will be on major policy decisions and actions, we will also keep track of his visits, meetings and announcements.
Watch the dynamic timeline below: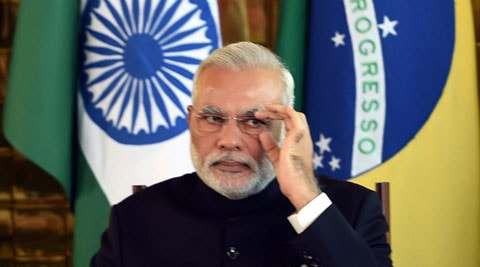 Prime Minister Narendra Modi at BRICS summit in Brazil. (Source: IE archive)
SUMMARY
While the focus will be on major policy decisions, we will also keep track of his visits and announcements.
With Narendra Modi taking charge as the Prime Minister of India, we track the first 100 days of his government. While the focus will be on major policy decisions and actions, we will also keep track of his visits, meetings and announcements.
Watch the dynamic timeline below: 
The New New Delhi
Narendra Modi sworn-in as the 15th Prime Minister of India 10 days after his BJP became the first party in over two decades to win a clear majority in the Parliament. His Cabinet includes 23 senior minister and 11 Ministers of State.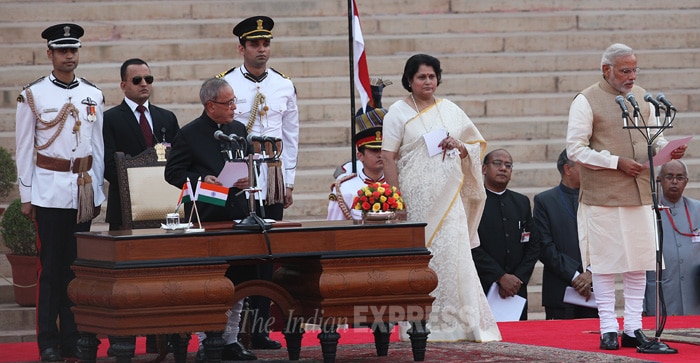 May 27, 2014
Day 1 Diplomacy
Narendra Modi takes charge as PM; meets Pak Premier Nawaz Sharif and all other SAARC leaders. Modi also pays a surprise visit to former Prime Minister Manmohan Singh at his new residence at Motilal Nehru Marg. In its first Cabinet meeting, Modi government decides to constitute the Special Investigation Team (SIT) to unearth black money. On his first day, the newly-elected PM also lends to his office powers across ministries to control and direct crucial policy matters.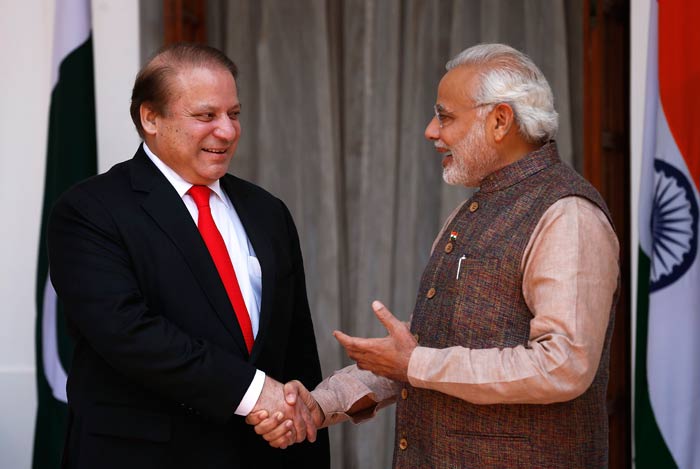 May 28, 2014
Settling into a routine
Prime Minister Narendra Modi meets with PMO officials and stresses the need for resolving the people's grievances expeditiously. Pays tributes to freedom fighter and right-wing leader Vinayak Damodar Savarkar on the occasion of his birth anniversary.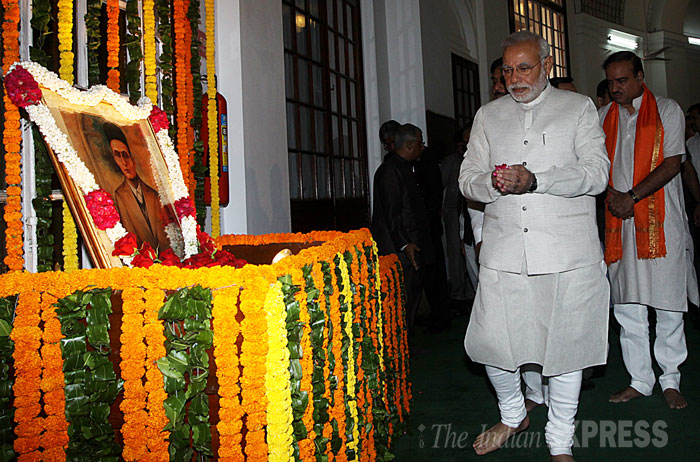 May 29, 2014
Calling the neighbours
Speaks with Chinese Premier Li Keqiang, who conveys Chinese government's desire to establish robust partnership with the new Indian government. Quits Vadodara Lok Sabha seat, choosing to retain Varanasi in Uttar Pradesh. Holds second Cabinet meeting and sets 100-day agenda for all ministers.
May 30, 2014
Not Textbook stuff
Calls up Gujarat Education Minister Bhupendrasinh Chudasama and gets a plan to make him a part of the school curriculum in the state scrapped.
May 31, 2014
Dismantling UPA legacy
PM Modi abolishes all existing Empowered Group of Ministers (EGoMs) and GoMs to expedite decision-making in the government. He also meets BJP general secretaries and discusses measures to strengthen the party ahead of assembly elections in some key states.
June 1, 2014
Right decision at right time
Modi describes the invitation to SAARC leaders for his swearing-in as a "right decision at the right time" as he says his first major foreign policy initiative had sent out a message to the world about India's strength. The official Facebook page of the Prime Minister's Office – that shows 63-yead-old Narendra Modi at work – attracts over 1.1 million 'likes' in four days of its launch.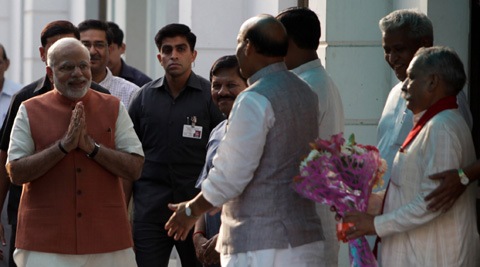 June 2, 2014
Welcoming new beginning
Prime Minister Narendra Modi hails the formation of Telangana and promises complete central support to help take the state to newer heights of progress. Odisha Chief Minister Naveen Patnaik meets PM and demands special category status for his state.
June 3, 2014
Saddened over losing a 'friend'
PM Modi describes Rural Development Minister Gopinath Munde as a 'true mass leader' as he expresses his sadness over the demise of his "friend" and cabinet colleague. Modi postpones meeting with top bureaucrats following Munde's death. The PM meets Tamil Nadu CM J Jayalalithaa who does not rule out support of her party to his government in the Rajya Sabha.
PTI
June 4, 2014
First day first show
Clad in an off-white slightly cream-coloured kurta Prime Minister Narendra Modi walks into the Parliament House amid thumping of desks as the first session of the 16th Lok Sabha commences. He assures the nation that all efforts will be made in Parliament for fulfilling the hopes and aspirations of ordinary citizens.
June 5, 2014
Choosing Bhutan for first foreign visit
Modi decides to stick to the national language in his interactions. He accepts US President Barack Obama's invitation for a meeting in late September. Modi thanks his Pakistani counterpart Nawaz Sharif for sending a sari for his mother. PM Modi takes oath as members of 16th Lok Sabha. Modi holds meeting with secretaries of all government departments giving top bureaucrats space and time to voice their expectations. On the occasion of World Environment Day, PM asks people to serve as "trustees" in protecting the environment. Modi decides to undertake his first visit to Bhutan.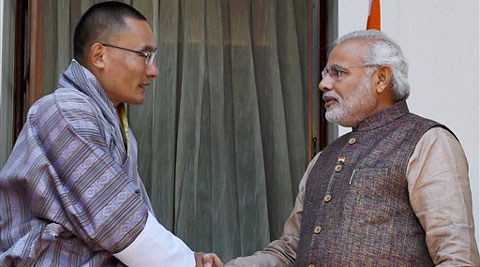 June 6, 2014
Advice to BJP MPs
The Prime Minister issued these directives to the MPs during the BJP Parliamentary party meeting; be regular, speak well and stop touching feet.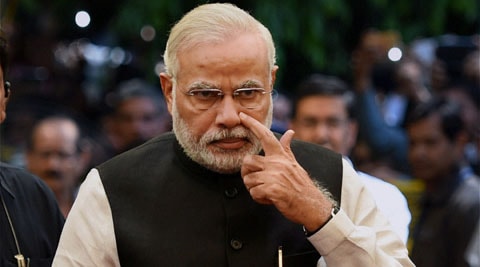 June 7, 2014
Modi pushes for improved work culture among Sarkari babus
Following Prime Minister Narendra Modi's interaction with the Union Secretaries on Wednesday, Cabinet Secretary Ajit Seth has sent them a note listing 11 directions to ensure "an improved work culture and work environment including hygiene and cleanliness of the work space".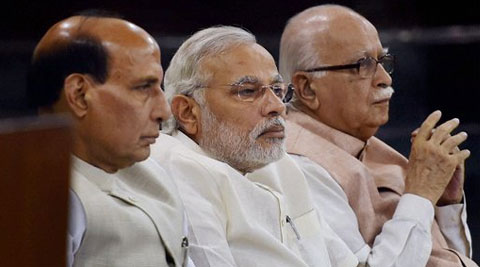 June 8, 2014
Modi's mantra to compete with China
PM Modi talks about priorities for education as he says India lacks depth in its think-tanks. He also stresses the need to expand scale of projects and improve the speed of execution to match the competition from China. The Prime Minister's Office is also doing its bit to recast Modi's image. His "personal life story" on the official website of the PMO has a link to his own website which states that as a child, Modi often celebrated Hindu and Muslim festivals.
June 9, 2014
Echoing Modi's development model
President Pranab Mukherjee's speech at the joint sitting of Parliament echoes Prime Minister Narendra Modi's 'development model'. The speech carries almost all promises made in the BJP manifesto and Narendra Modi's campaign.
June 10, 2014
Spring cleaning
After restructuring different ministries and departments in keeping with the BJP-led government's motto of "minimum government, maximum governance", Modi decides to discontinue four Standing Committees of the Cabinet. He also reconstitutes crucial Cabinet Committees, including those on Security, Political Affairs, Economic Affairs and Parliamentary Affairs as well as the Appointments Committee of the Cabinet (ACC).
June 11, 2014
Scam India to Skilled India
Modi says his government will focus on uplift of the poor while working for development of all sections. He promised to take along every political party and state to make the country prosperous and powerful. In his first Lok Sabha speech, the PM talks about his "dream" to convert "scam India" to "skills India" through "cooperative federalism".
June 12, 2014
New heights
After a wait of eight long years, the Gujarat government on Thursday got final approval to raise by about 17 metres the height of Sardar Sarovar dam. The announcement was made days after Gujarat Chief Minister Anandiben Patel's predecessor Narendra Modi took over as PM.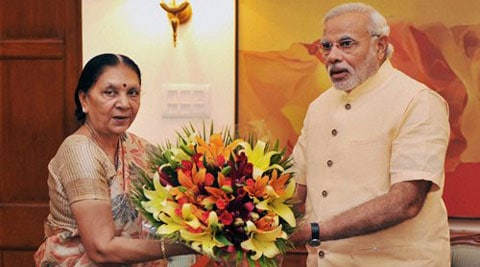 June 13, 2014
Army Briefing
Prime Minister Narendra Modi got his first briefing in the Indian Army war room on Friday on the security situation in the country, the status of the borders and the operational preparedness of the military.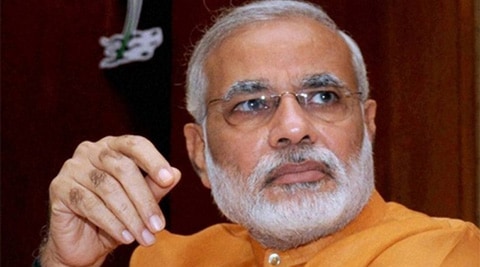 June 14, 2014
Lord of the seas
Modi dedicates India's largest warship, INS Vikramaditya, to the nation and pitches for making country self-reliant in manufacturing defence equipment. Later he says some "tough economic decisions" are on the anvil to improve the financial health of the country.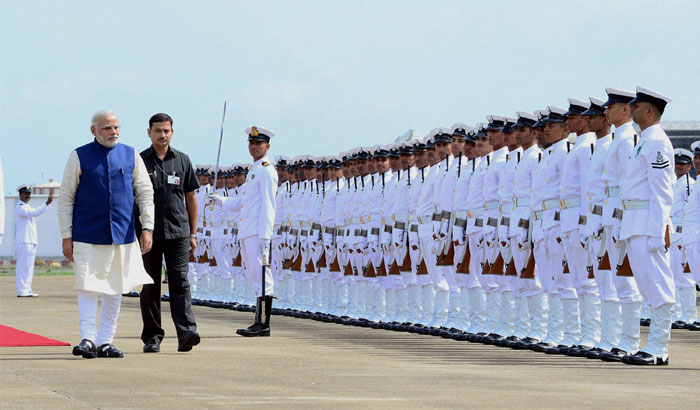 June 15, 2014
Visiting neighbours
Making his first foreign trip to Bhutan, PM says having a good neighbour is important for a country's happiness and, in its absence, a nation cannot live in peace despite prosperity.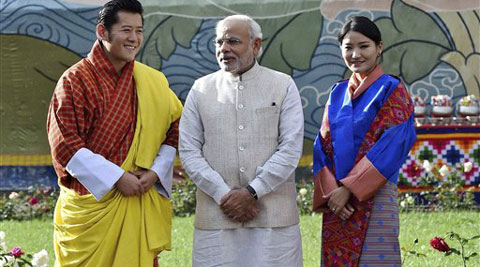 June 16, 2014 — June 17, 2014
Bharat to Bhutan
Prime Minister concludes an "extremely successful" first foreign visit with a message to Bhutan and other neighbouring countries that a strong and prosperous India was in their interest.
June 17, 2014
Governing the Governors
Indicating that the BJP government wants Governors appointed by the UPA to step down, Union Home Minister Rajnath Singh on Tuesday said had he been in their place he would have stepped down immediately. This came on a day Uttar Pradesh Governor B L Joshi's resignation was accepted, triggering speculation that more Governors appointed by the previous government were likely to go in the coming days.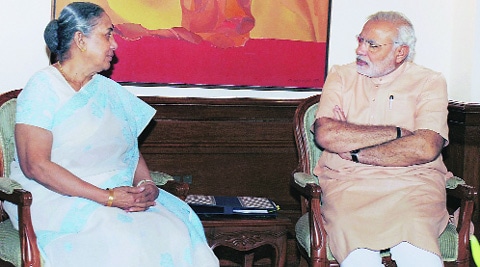 June 18, 2014
Japan has to wait
PM Narendra Modi's visit to Japan that was expected next month has been deferred to after the Budget Session expected to end by the middle of August.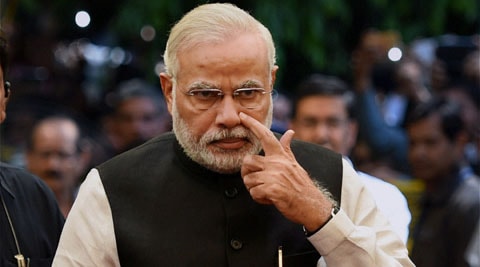 June 19, 2014
June 19, 2014
Modi diktats
Modi has decided to exclude his ministers from having any say in senior-level appointments in their respective ministries. He also kept Food Minister Ram Vilas Paswan out of the CCEA. Meanwhile, ministers have been asked not to appoint officers who had served on the ministerial staff in the previous UPA government
AP
Biting the bullet
Days after Modi spoke about the need to take "tough decisions" to revive the economy, the government hikes fares of all passenger classes by 14.2 per cent, and freight rates by 6.5 per cent.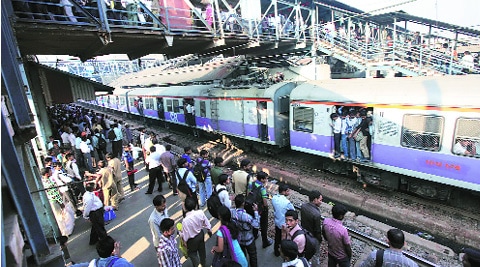 June 21, 2014
First protests
Modi government encounters its first nationwide protests following the railway fare hike. Defending the steep hike in rail fare and freight rates as a 'difficult but correct decision', Finance Minister Arun Jaitley says the railways can survive only if users pay for availing of facilities.
June 22, 2014
More accountability
In a fresh directive, the Narendra Modi government decides to make Secretaries more accountable when it comes to playing a role in inter-ministerial consultations, particularly in giving inputs to proposals sponsored by other ministries. Prime Minister Narendra Modi meets Oil Minister Dharmendra Pradhan apparently to hammer out an acceptable increase in natural gas prices that could be announced soon.
June 23, 2014
Getting to work
Modi government decides to raise import duty on sugar to 40% from 15%, proposes to grant visa-free entry to Bangladeshi nationals under the age of 18 and above the age of 65. It announces to present its maiden Union Budget on July 10,
PTI
June 24, 2014
Major Policy Decisions
Buckling to pressure from its ally Shiv Sena, the Modi government decides not to extend the rail fare hike of suburban trains. Modi government starts process of single-window system to fast track clearances for various steel and mining projects
PTI
June 25, 2014
Surpassing White House
Using Twitter as a power tool to broadcast his messages, Prime Minister Narendra Modi overtakes the United States White House account on the microblogging site. With 4,981,777 followers, Modi also becomes the fourth-most followed world leader. Cabinet Committee of Economic Affairs approves the proposal by oil ministry seeking relook of natural gas price revision. External Affairs Minister Sushma Swaraj leaves for Bangladesh to hold bilateral talks.
PTI
June 26, 2014
One Month in office
Prime Minister Narendra Modi, who started his stint in Delhi on May 26, completed one month in office. Except the case of rail fare hike, which was partially rolled back on suburban journey due to pressures from poll-bound Maharashtra, the NDA government has been firm and decisive.
PTI
Inviting neighbours
Prime Minister Narendra Modi extends an invitation to her Bangladesh counterpart Sheikh Hasina. In a letter handed by Foreign Minister Sushma Swaraj to Hasina, Modi pledges to further strengthen the framework of ties. Modi condoles loss of lives in the GAIL pipeline fire tragedy and announces ex-gratia of Rs 2 lakh from PM's Relief Fund for the kin of the victims.
PTI
June 28, 2014
Three months in Office
The Modi government completes three months in office. Ahead of his Japan visit, nuclear cooperation, defence and trade are on PM Modi's agenda as he looks forward to take bilateral ties to new level. MoD decides to not issue new contracts to Finmeccanica, parent company of AgustaWestland.
What do you think has been Modi's biggest achievement so far?
Earlier poll below
How do you rate PM Narendra Modi's performance in the first month?