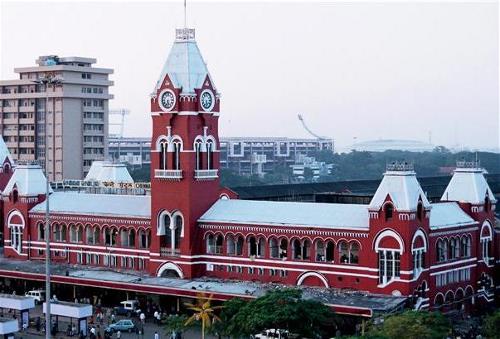 PE looks at the best cities to work as a professional engineer in, and whether you'd want to live there
Industry at the beginning of the 21st century is truly global. Engineers have an unparalleled opportunity to follow an international career path. The world, to a freshly minted engineer, earnest smile in place and hand clutching their diploma, is their oyster. But no matter your age, if you have wanderlust to sate and a wallet to fill, there are certain places more likely to welcome you with open arms as an engineer.
Most people, and economists, would agree that both people and industry are based in cities. Engineering jobs available internationally will likely be based in or close to a city. Furthermore, there are a number of cities where the bias towards engineering, manufacturing and technology is strongest and the need for engineers is greatest.
But it's not all work, work, work. We also considered the city's transport infrastructure, the standard of culture and leisure, the nightlife, even its politically and social stability?
So here, in no particular order, is our starter for ten, the best cities to work in if you are a young(ish), upwardly mobile, professional engineer. These are the places an engineer with the appropriate skills and experience can realistically aim for.You can agree or disagree, maybe you have your own ideas and we welcome feedback.
People most often judge the merits of the next job on two central criteria – money and location. Be in the right place, at the right time and you could give you career a boost and see a bit of the world. So when compiling our top ten our top criteria was the current level of opportunity for engineers and the long term career prospects in that city.
Please note these places are identified as job hot spots for more 'traditional' engineering disciplines, such as mechanical and electrical, in sectors such as automotive, aerospace, oil and gas and manufacturing. Also, the list is split 50/50 between the northern and southern hemisphere, for sake of fairness and because most engineers tend to travel and work more within "their own" hemispheres.
Top ten international engineering cities:
1. Munich, Germany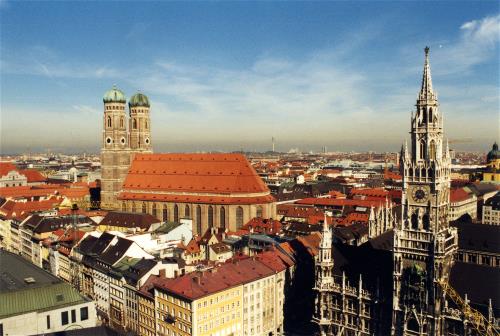 Munich is seen by many as the high tech centre of Germany. More than 65% of its inhabitants use broadband internet, the highest proportion in Europe. The city hosts the headquarters of industrial giants including Siemens, BMW and MTU Aero Engines, amongst many other large international firms. Japanese industrial robot and drive technology firm, Yaskawa opened its European headquarters near Munich last year.
The association of German engineers, Verein Deutscher Ingenieure, estimates there are around 70,000 vacant engineering jobs in Germany. Some industry commentators believe this could climb to 500,000 by 2025.
As you would expect the transport, communications and power infrastructure are excellent, as is the beer, this is the hometown of the notorious Oktoberfest. The city's football team, the Champions League winning Bayern Munich, aren't bad either, with season tickets starting at an astoundingly affordable £104.
Germans are well-known to hold their engineers in great esteem, and industrial sectors like automotive, renewables and machinery and equipment are booming. Without getting carried away about high quality precision German engineering, the sober truth is Germany and Munich is a good base for an engineering career in a variety of industrial sectors.
2. Melbourne, Australia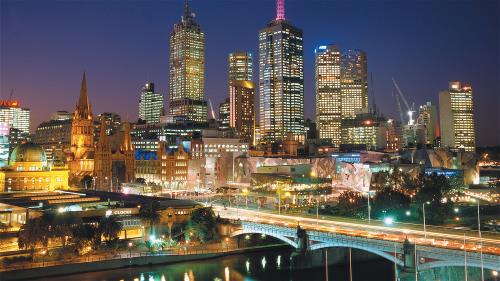 Melbourne is Australia's second largest city and is typically seen as the country's centre for technology, logistics and R&D. It is also the home of Australia's automotive industry. Ford, Toyota and General Motors have factories in Melbourne. Other firms include mining companies Rio Tinto, BHP Bilton as well as defence and aerospace firms such as Boeing and BAE Systems.
The city tops polls of the most desirable places in the world to live, rating first in The Economists' "Liveability Index" last year. Melbourne is credited with having a vibrant cultural life, modern architecture, almost free public transport infrastructure and the largest casino in the southern hemisphere.
There is also plenty of scope for foreign engineers to settle in Australia. According to the latest official figures from the Australian government, roughly half of the country's engineering vacancies are filled by immigrant engineers. In 2010 they gave out 14% more visas to immigrant engineers than they did bachelor level engineering degrees to Australians.
Government policy is to reduce the reliance on foreign engineers. Nevertheless there are plenty of opportunities for the foreseeable future, particularly in sectors such as mining, oil and gas, infrastructure and construction.
Admittedly it is a close race between Australian cities for engineers. Melbourne just about tips the balance by appearing to smooth the processfor skilled immigrant workers slightly better, and has the breadth and amount of industry to provide work in the future.
3. Toulouse, France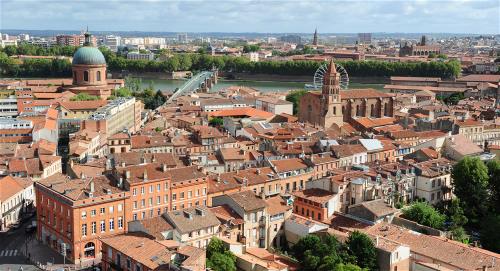 Located in south west France, Toulouse has a number of good things going for it, not least being the aerospace centre for Europe. Some 35,000 of the inner city's 400,000 inhabitants are said to work in the aerospace sector.
Almost all the major European aerospace companies have a presence in or around Toulouse, including Airbus, Dassault, EADS and Thales.
Furthermore, now is a great time to be a qualified engineer entering the aerospace market. There are lots of vacancies in Toulouse and its "Aerospace Valley".
According to the Groupement des industries françaises aéronautiques et spatiales, which represents the French aviation sector, last year the sector expanded 34% and recruited 15,000 people. That trend is expected to continue this year. Bulging order books at Airbus should easily see the industry through the rest of the decade.
However many firms, particularly suppliers, are finding it difficult to recruit engineers and technical staff. Some, such as jet engine maker Safran, are resorting to poaching technical staff from France's flagging automotive sector.
The city itself has a large student population, second only to Paris, with an accordingly active nightlife scene. It also has a rich history, stretching back through the middle ages to Roman times, plus a strong arts and cultural scene. It's not likely you're going to be bored and with good transport links you won't struggle to get around. Speaking French is going to be a prerequisite though.
4. Chennai, India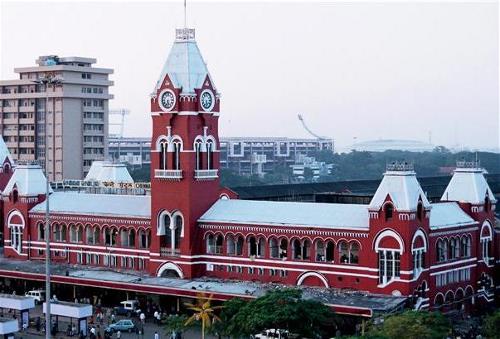 Chennai on the south eastern coast of India has a broad industrial base, but is best known for being the centre of India's automotive sector. Often called the "Detroit of India", Chennai has factories from automotive OEMs and component manufacturers including Hyundai, Renault, Bosch, Nissan, Daimler, Caterpillar, Komatsu, Ford, BMW and Mitsubishi.
The city and its environs also host a large number of electronics hardware manufacturers, such as Dell, Nokia, Cisco, Samsung, Texas Instruments and Siemens. The factory which produces rolling stock for the government-owned Indian Railways is in Chennai. The city has a burgeoning offshore energy industry, attracting companies such as Technip, Mott Macdonald and Vestas. The city is already home to Indian aerospace firms Ahsok Leyland Defence and Mahindra Aerospace and there are plans to boost the aerospace industry there further.
Research from bank HSBC shows the city hosts the third largest expat population in India after Mumbai and Delhi, which rose to 82,790 in 2011 from 35,000 in 2009. Chennai is reported to be cheaper to live in than Delhi and Mumbai and has also begun to score higher on liveability indexes, although it does fall far down the rankings compared to most cities in the northern hemisphere.
The only potential drawbacks are that communications and power infrastructure are said to be just satisfactory and the public transport infrastructure is overcrowded, but a new Metro system is due to be complete by 2015 and a monorail system is also planned.
5. Houston, US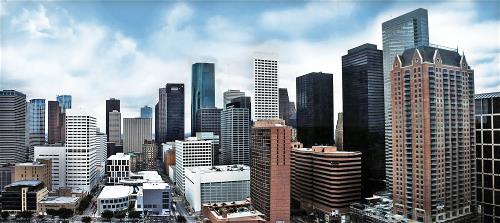 Houston, Texas is synonymous with oil the and gas sector. Thanks to a combination of high prices, new technology and techniques for fracking and deep water, the city currently has an insatiable thirst for engineers, leading most US oil firms to recruit internationally.
A recent survey by online recruitment firm Monster showed that Houston has the highest demand for engineers in the US, with industrial, mechanical and electrical being most in demand. Evidence of the confidence of the industry is also evident in developments such as Chevron's new Houston tower. It's the third skyscraper the company has built in the city and accompanies a 1,752 person hiring spree. The Texas Independent Producers & Royalty Owners Association says that 34,600 new oil and gas jobs were created in the state last year alone.
Houston itself is the fourth largest city in the US and is as closely identified with urban sprawl as oil and gas – it occupies a massive 600 square miles of land. The city has a diverse multicultural makeup, thanks to the 'boom' years in oil and gas. Arguably though, this historically industrial city has less of an emphasis on culture and arts as industry. However it is often credited as having an international "feel" due to the industry. Cost of living is amongst the lowest for the top cities in the US, but expect to be driving a lot instead of using public transport.
6. Abu Dhabi, UAE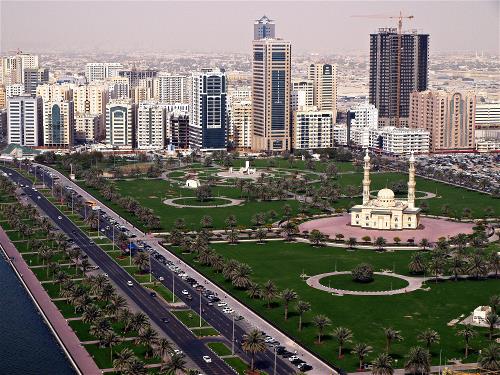 Staying with places connected to oil and gas, but switching hemispheres, the Middle East has long been a destination for engineers. Oil rich states such as UAE have built modern cities, such as Abu Dhabi from the desert up using funds gained from the exploitation of the vast fossil fuel resources under their feet.
The requirement for foreign oil and gas engineers continues today, either through an international company or with one of the Gulf states' national oil companies. However, with the end in sight for its finite oil and gas reserves, countries like the UAE are now attempting to diversify their industrial base. Other forms of clean energy, such as solar, are being heavily backed and the government is encouraging other sectors, such as the automotive. Jaguar Land Rover are at the early stages of building a factory in the country.
Abu Dhabi has the lowest crime rates of the UAE cities, and entertainment venues are in no short supply, as similarly to Dubai the city has looked to increase its tourist trade in recent years.
Technical and management staff often top the polls of the most highly paid workers in Abu Dhabi. Much of the engineering work is the Industrial City of Abu Dhabi HCSEZ, which welcomes foreign investment and business. The city also hosts the government backed Masdar Institute, which has an emphasis on the engineering and science R&D.
7. Copenhagen, Denmark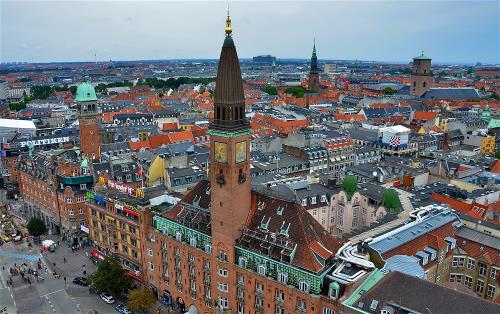 Denmark's capital is the country's largest city and its chief industrial centre. The city was founded on fishing and the marine sector, including shipbuilding and offshore engineering, remains a major industry. There is a large oil and gas sector and companies that develop clean technologies, such as wind power, also have a major presence here. There is a strong industry for process and production machinery and communications technology is a major sector. Some of the biggest firms include Maersk, Alfa Laval, MAN, Trelleborg and Ramboll.
There is large and growing demand for electrical, mechanical, chemical, production and environmental engineers in Denmark. A recent UNESCO study estimates the country will be lacking 14,000 engineers by 2020. Projects such as the Femern Belt link, a project to build an 18km tunnel between Denmark and Germany, show how ambitious and the high regard Danes regard engineering.
Copenhagen has been designed to cater for bicyclists, and cycling is one of the best ways to get around. It has the lively cultural and nightlife scene you would expect from a northern European city. Strangely, it hosts the world's oldest amusement parks.
The possible downsides are that some expats complain of difficulty at integrating with Danes and a high cost of living.
8. Sao Paolo, Brazil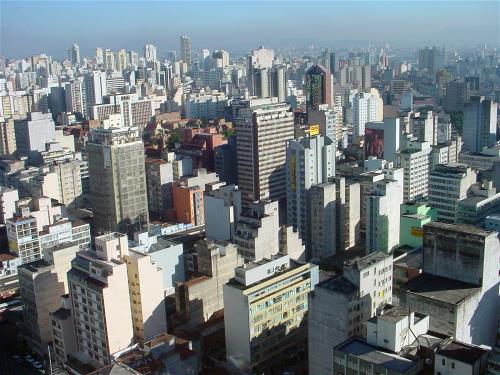 Sao Paulo is often cited as the example of a 21st century megacity. It is the tenth richest city in the world and is predicted to become the 6th richest by 2025, according to financial consultancy PWC.
The city has a strong industrial base with leading regional firms in the automotive, aerospace and IT industry and has thousands of manufacturing plants. A demand for new infrastructure, the creation of several new industrial sectors and a lack of qualified workers, are all factors fuelling demand for engineers in Brazil. Furthermore, Sao Paulo is a spring board for many international engineering companies seeking to capture the growing South American market.
Brazil hosts the World Cup next year, and Sao Paolo is ramping up in preparation. Aside from the football the city has a good reputation for culture, from concerts and exhibitions to having an estimated 12,000 restaurants.
However there is a large caveat with Sao Paulo – its status as 'megacity' has also delivered many problems. Experts believe its poor infrastructure and high population growth is exacerbating social unrest and limiting growth. Recent riots about the amount of funding the government has allocated the World Cup show that the political situation can be unpredictable. Many expats also say there is bad pollution, traffic and crime.
The city has also always attracted large numbers of immigrants since the 19th century and has a broad ethnic mix and large expat community.
9. Shanghai, China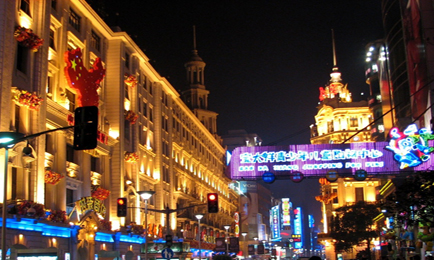 According to to the Chinese government, more than half of the world's top 100 industrial companies have a presence in Shanghai. The city is the country's largest and oldest base for industrial technology.
Heavy industries accounted for 78% of its gross industrial output in 2009. Steel, automotive, power equipment, petrochemicals and electric appliances are among Shanghai's so-called "pillar" industries. China's largest petrochemical complex is also located here. The city has striven to become and remain internationally relevant industrially, investing in R&D and relocating and reorganising industrial zones to the outlying districts of the city.
Shanghai's 23 million inhabitants make it the most populous city in the world, and the city has a decentralisation policy to the seven satellite towns built around the city. Shanghai is also a a major aviation gateway, the city has the largest bus system and longest Metro system in the world.
Estimates put the number of foreign workers in the city at around 400,000. Hours are said to be long, and money and benefits packages higher for those hired by corporates and bought into Shanghai. Living with western food and culture can also prove expensive in Shanghai – most expats say immersing yourself in Shanghai is the cheapest and simplest way to live.
10. Toronto, Canada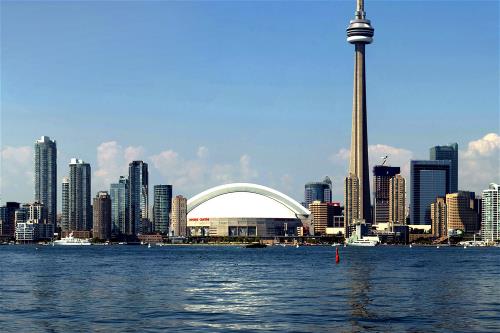 There are lots of opportunities for foreign engineers in Canada, which in general has growth in its mining, transportation and energy sectors. An Engineer's Canada report published earlier this year found that there are 95,000 Canadian engineers expected to retire by 2020, and not enough indigenous engineers to fill these positions.
Toronto is the largest city in Canada and the capital of Ontario and a range of industries is present within the city and its environs, ranging from automotive and aerospace firms like Chrysler, GM, Bombardier and Goodrich, to industrial giants like Siemens and Honeywell. Consultancies such as AMEC and CH2M Hill also have a strong presence in Toronto. At the present time Toronto has more vacancies for electrical and mechanical engineers than any other Canadian city.
Canada attracts many with the allure of its undeveloped natural environment and Toronto provides a base for those to whom this is the primary attraction. Ranked as one of the most culturally and ethnically diverse cities in the world after decades of immigration, there is plenty of entertainment, cultural diversions and a well developed infrastructure.
Opportunities for engineers in Canada are also said to be in abundance west of Toronto in Alberta, where there is a booming oil and gas industry.
Want more? Our guide on how to aim international and improve your chances of working in one of the world's top cities for engineers can be found .
Credits:www.imeche.org/