A army jawan takes position in a bunker near Line of Control (LOC) in Uri sector north Kashmir (Source: Express photo by Shuaib Masoodi).
Press Trust of India | Srinangar | Posted: December 5, 2014 10:41 am | Updated: December 5, 2014 9:50 pm
In multiple attacks, two days ahead of the Prime Minister's visit to Jammu and Kashmir, militants stormed an Army camp in Uri in Baramulla district, killing 11 security personnel, including a Lt Col, and targeted a police party in Shopian while a top LeT commander was killed in an encounter.
In a daring pre-dawn attack ahead of third phase of elections in Jammu and Kashmir on December 9, heavily armed militants killed 8 Army men and three policemen around 3.10 AM at the camp in Mohra in Uri tehsil of north Kashmir's Baramulla district.
Food items and ammunition recovered from the slained terrorists. Six AK rifles with 55 magazines, two shotguns, 2 Night Vision Binoculars, 4 Radio Sets, 32 unused Grenades, one Medical Kit, maps of the region and a large quantity of miscellaneous warlike stores were recovered from the six dead terrorists in Uri, official sources said.
Six militants were also killed in the attack at the Army camp which is 20 km from the Line of Control (LoC), official sources said.
A Lt Colonel and seven Army personnel were among the dead. While bodies of four army personnel were charred, one had burn injuries and the other three had bullet injuries, the sources said.
Uri is about 100 km northwest of Srinagar, where Prime Minister Narendra Modi is due to campaign on Monday.
In Delhi, Defence Minister Manohar Parrikar said, "It is possible that this has happened because of elections… We will eliminate the remaining militants who are trapped."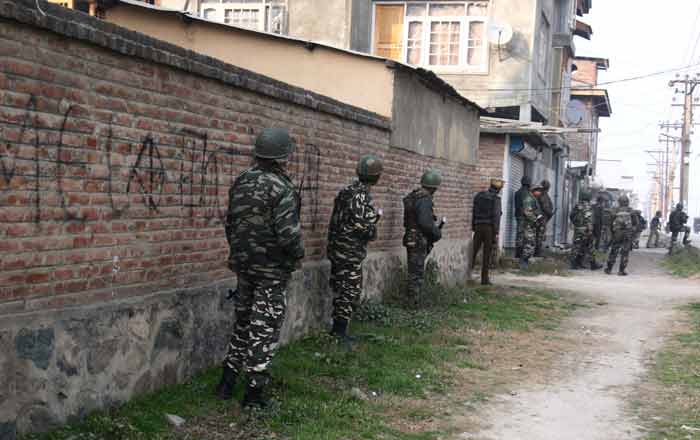 Jammu and Kashmir Chief Minister Omar Abdullah said the attack was a "desperate attempt" to disrupt peace and normalcy.
"Once again shows the desperate levels militants will go to disrupt peace and normalcy," he tweeted.
Police said at least six militants had infiltrated into the Valley from Pakistan-occupied Kashmir recently.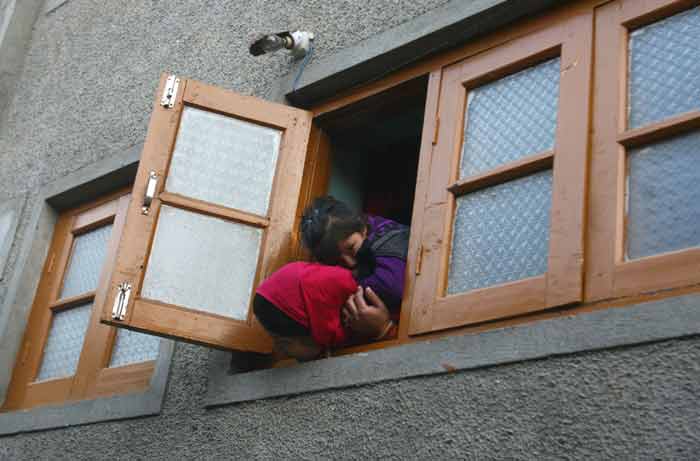 In Soura in the outskirts of the city, top Lashkar-e- Taiba commander Qari Israr was killed by security personnel when he was trying to enter the city, police said.
Police said at least two militants travelling in a car tried to speed away from a check point at Ahmadnagar in Soura area this afternoon.The policemen chased the car and in the ensuing gun battle, Israr was gunned down. One AK-47 rifle was recovered from him.
The area has been cordoned off as another militant had taken refuge in a house in the same locality, it said.
http://indianexpress.com/