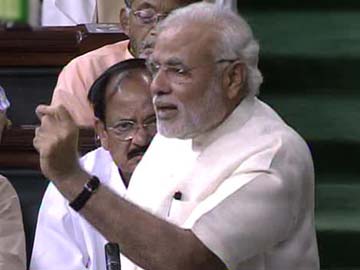 New Delhi:  Prime Minister Narendra Modi, who took office two months ago, is asking the BJP's 280 Lok Sabha MPs to go back to the people who elected them and explain the "bold administrative steps" that the government has taken in its first 50 days. 

With the first full-fledged session of the 16th Lok Sabha about to end, the PM is holding informal meetings with his MPs in batches. The Modi government presented its first Budget in this session.

The Prime Minister reportedly told the MPs that the government is working towards taking the benefits of its policy decisions to the last person and that the MPs must convey that to the people. 

He reminded the lawmakers, many of whom are first-time members of Parliament, that the clear mandate that the BJP has been handed is also a big responsibility and that they shoulder much hope. 

Mr Modi met BJP lawmakers from Delhi, Himachal Pradesh, Uttarakhand, Jammu and Kashmir and Punjab today.