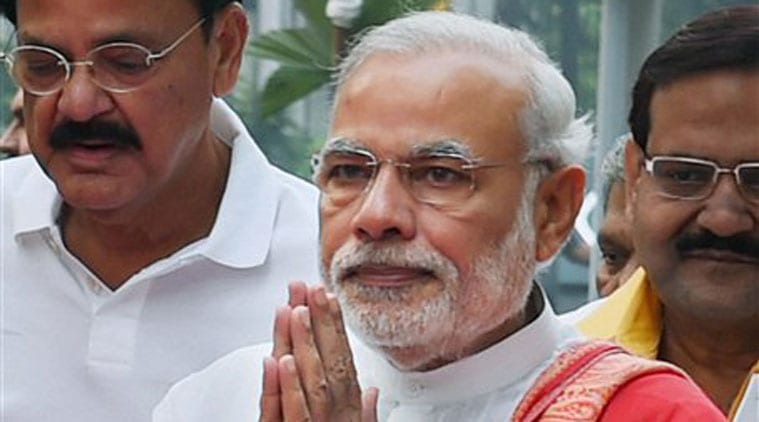 Prime Minister Narendra Modi on Sunday addressed the nation on 'Mann ki Baat' radio programme aired on Akashwani and AIR FM Gold. He touched upon a variety of issues such as Swachh Bharat mission, drug abuse, the youth of India, the contribution of the Indian army to the nation.
PM Modi said: "Sometimes I think people are useless and India is like this. But this thought process needs to change because our country is not like that. I truly believe that India is ahead, but the government is lagging behind."
Modi further added that India's youth is always ready to do something and is committed to achieve their goals. Touching upon the Swacch Bharat mission, PM Modi mentioned that people have a lot of expectation from the campaign, but is a big challenge for the government. "We can't run away from what we have started. We have to take responsibility. The pressure on us will increase from the people and the media. Media's involvement is very encouraging. The government is doing everything it can to clean India."
He pointed out that the biggest influence of the Swachh Bharat campaign has been on kids, who now discuss cleanliness in everyday life and actively propagate the idea of a clean India. "Another good thing that has happened," says Modi, "is that people who come to meet me, they now talk about societal issues and how to solve them. They talk less of their own problems and focus on societal problems."
Modi also highlighted Indian army's crucial role in securing India's international frontiers and their contribution to sports. "When the country was celebrating Diwali I was in Siachen. It is only because of the Indian army that we are celebrating it. They live in extremely tough conditions and I salute our soldiers. Besides, our jawans contribute towards sports in a big way and are doing wonders. Some jawans have also won the gold medal in the coveted 'Exercise Cambrian Patrol' held in the UK by beating 140 participants. I congratulate them on this victory," he said.
Addressing the black money issue, Modi reiterated his conviction of bringing back black money. "I will not rest till I get public money back. I will keep doing my work." He also said the issue of drug abuse and addiction requires immediate attention. "If you know any government servant who has done anything to fight drug abuse please do share your thoughts. Till when will be keep ignoring these pertinent issues? asked Modi.
Concluding his speech, PM Modi told the nation to enjoy the Winter season as it also ushers in good health. "Dont let it go and take advantage of it," he said.
– See more at: http://indianexpress.com