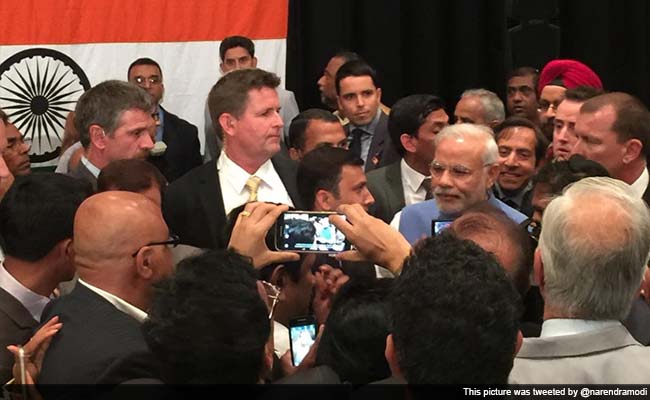 NEW DELHI:  Union Finance Minister Arun Jaitley today hit out at the Congress for questioning whether the cheering crowds at Prime Minister Narendra Modi's foreign visits are genuine.
"If UPA leaders, during their days in Government, left the expatriate Indian population underwhelmed, is it to be presumed that this should be true for others?" Mr Jaitley said in a blog.
On Sunday, Congress leader Salman Khurshid had suggested that people were taken from India for slogan-shouting at PM Modi's events.
Mr Khurshid referenced the Prime Minister's address to the Indian diaspora in Nay Pyi Taw three days ago and questioned how a crowd of 20,000 people gathered at the Myanmarese capital where streets are generally empty.
Describing it as a "fascinating claim", Mr Jaitley shot back, "I can understand the plight of Salman and his party colleagues particularly when Prime Minister Narendra Modi gets a larger crowd in Sydney than what Salman's leader gets in India." He did not name either Congress president Sonia Gandhi or her son and vice president Rahul Gandhi.
Mr Modi is on a three-nation tour of Myanmar, Australia and Fiji. He addressed some 16,000 Indians today at the Allphones Arena at Sydney's Olympic Park in an event compared to his speech at New York's Madison Square Garden in September.
Mr Khurshid had also scoffed at the Madison Square Garden event, saying, "In USA, organising 20,000 people and making them shout slogans is not a big deal."
http://www.ndtv.com/