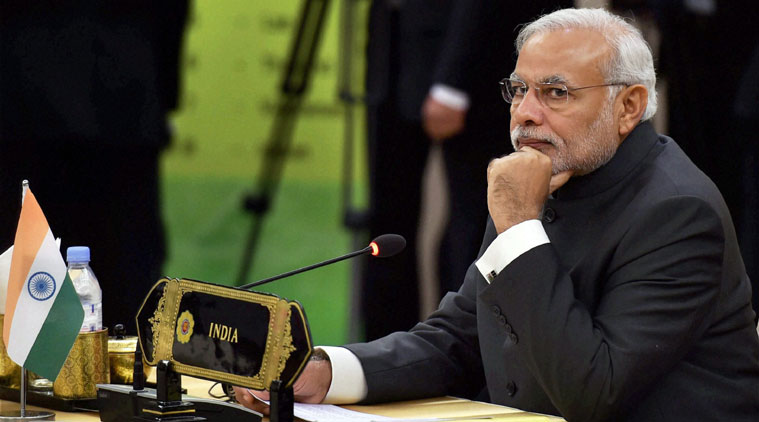 Two months after India and Australia signed the bilateral civil nuclear cooperation agreement, a pact on the administrative arrangements — key to operationalising the uranium supply deal — is not likely to be signed when Prime Minister Narendra Modi visits Australia from November 14 to 18. However, officials said the two sides are aiming to conclude the deal in the first-half of 2015.
The pact on administrative arrangements is important for the Australian government to put it before the Australian parliamentary committee on treaties. After the committee examines the civilian nuclear deal and the administrative arrangements and prepares a report, it goes to the Australian parliament for approval. Only after the parliamentary nod can the Australian companies get into commercial negotiations with Indian counterparts for uranium supply.
Australian High Commissioner Patrick Suckling, who signed the agreement in September this year when Australian PM Tony Abbott came to India, said, "The negotiations (on the administrative arrangements) are proceeding very well. The objective is to conclude it by first half of next year."
Suckling had signed the agreement on "Cooperation in the Peaceful Uses of Nuclear Energy" with R K Sinha, secretary in the Department of Atomic Energy, in the presence of Abbott and Modi.
In the joint statement signed in September this year, the prime ministers had welcomed the signing of the agreement as a "concrete symbol" of the bilateral partnership. They also directed the negotiators to conclude the administrative arrangements at an early date, a joint document had said.
While the nuclear deal may not have fructified, Modi's visit is likely to witness signing of at least five agreements — on transfer of sentenced prisoners, a pact on combating narcotics, a social security agreement and MoUs on tourism and cultural cooperation.
– See more at: http://indianexpress.com/article/india/india-others/pact-to-make-n-deal-with-australia-operational-wont-be-signed-this-time/#sthash.Qd8N8BwV.dpuf