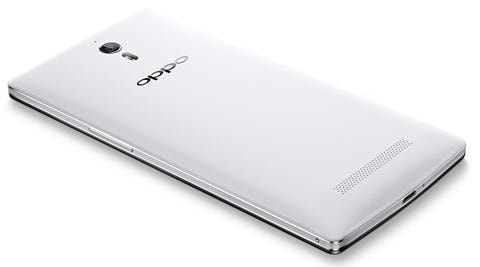 The Find 7 is priced Rs 37,990
Oppo has been making small inroads into the Indian market with phones that offer users a sense of confidence along with good features. The Oppo N1, with its rotatable camera, was among the most innovative smartphones in recent times. The company has now launched its Find 7, a top-end phone with a handful of new features. We take the phone for a spin.
Quick Tech Specs: 5.5-inch Quad HD 2560 x 1440p (538ppi) display | 2.5GHz Qualcomm Snapdragon 801 Quad Core (MSM8974AC) processor | 3GB RAM | 32GB internal memory, microSD up to 128GB | 13-megapixel Sony Exmor IMX214 BSI sensor, 5-MP front-facing 80 degree wide angle sensor | micro-SIM (GSM) | 4G, Wi-Fi 802.11 b/g/n, Bluetooth 4 | 3000 mAH battery | ColorOS, based on Android 4.3
Price: Rs 37,990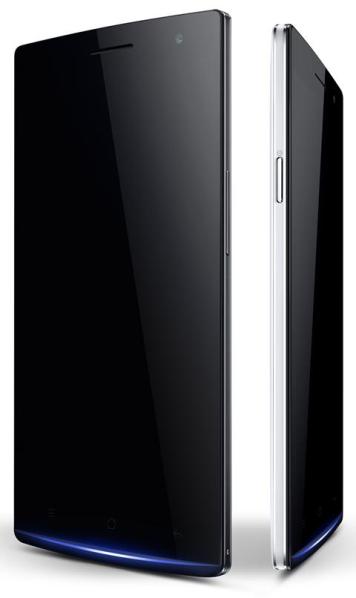 Design: This is the third Oppo phone that I have reviewed and I have to say this is one company that believes in robust build quality backed by durable designs. The Find 7 too oozes the kind of self assurance the Oppo N1 could give its use. Everything on the phone is built like a tank and will withstand the rough and  tumble of daily life. The rear flap comes with a matte finish which makes it hard to accumulate scratches or dirt. There is a chrome double line around the edges that sort of holds the entire piece in place. There is also a curved blue light at the bottom that fades on and off to alert you of a message or a missed call that needs your attention.
Screen: The Quad HD screen is one of the USPs of this phone. This is just a step below 4K and double the resolution of Full HD. So load a 4K wallpaper on the phone and you will feel as if you are on that sun kissed Male beach. You can also shoot an Ultra HD picture and see the full resolution of that image of this screen. But that is about it, there is hardly any other place where you will be able to put the Quad HD screen to use. But yes the screen quality is superb.
Performance: The phone is packed with the best processor and highest RAM possible at this price point. And that shows when you are multi-tasking or playing a top-end game like Asphalt 8. There is absolutely no lag on this phone. But I was surprised that despite these specs the phone takes time to process HDR images. But I guess phones will take their time with some processes. For the record, the phone as above all others on our benchmark tests. Yes, we know that does not mean much, but it sure feels good to have a champion in your pocket.
Memory: The Find 7 has 32GB of internal storage and that is good
enough for you not to buy an additional SD card, at least for a few months. But you get to use only about 24GB out of the 32 as the rest is used by OS and apps.
Connectivity: There were no issues with connectivity.
Software: The phone comes with Color OS. But thankfully the Oppo version is easier to use than the Gionee one. It is simple and convenient, though there could have been some tweaks like an easy screenshot feature. There is also a drop down screen that lets you use gestures to open apps or get things done. It is a good feature, but you sort of have to remember that this feature is there. Getting gestures to work right on the homescreen might be the solution.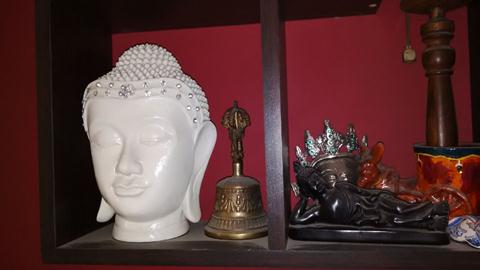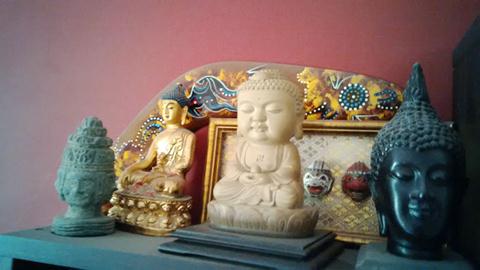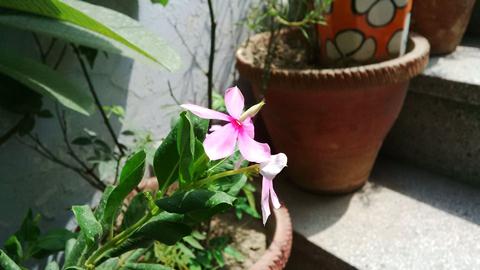 Camera: The Oppo N1 had a stunning camera, despite its over saturated colors. The Find 7 is no different. Yes, the camera is stunning. Yes, the results are over-saturated. We also noticed that the camera cannot focus on objects that are really close to it. So to click a photo a flower you have to keep the camera away and focus, then crop out of the image. However, the phone comes with the best 4K video recording we have seen so far. Yes, the Sony Xperia Z2 does the same, but that phone heats up considerably in the process. The Find 7 too heats up, but not enough to shut it down. Add a 128GB card and you can shoot your cousin's engagement in 4K and do a better job than the professional cameraman.
Battery: The Find 7 comes with the new VOOC flash charge technology which allows you to charge the phone considerably in five minutes. We reached 20 per cent in five minutes and 60 per cent in 35 minutes. A full charge takes under an hour. This is a great feature to have, even though the battery can last you a whole day on full charge.
Verdict: The Find 7 is a good smartphone to buy, if you can find one. Oppo is not available with many retailers at the moment and its online availability is also limited. However, if you manage to find one, buy this for its stunning screen, great build and top of the line specs. This is a phone that won't disappoint you much, especially since it costs way less than other phones with similar features.
indianexpress.