#MarsOrbiter Main Liquid Engine test firing successful! pic.twitter.com/NDhL9vVWRs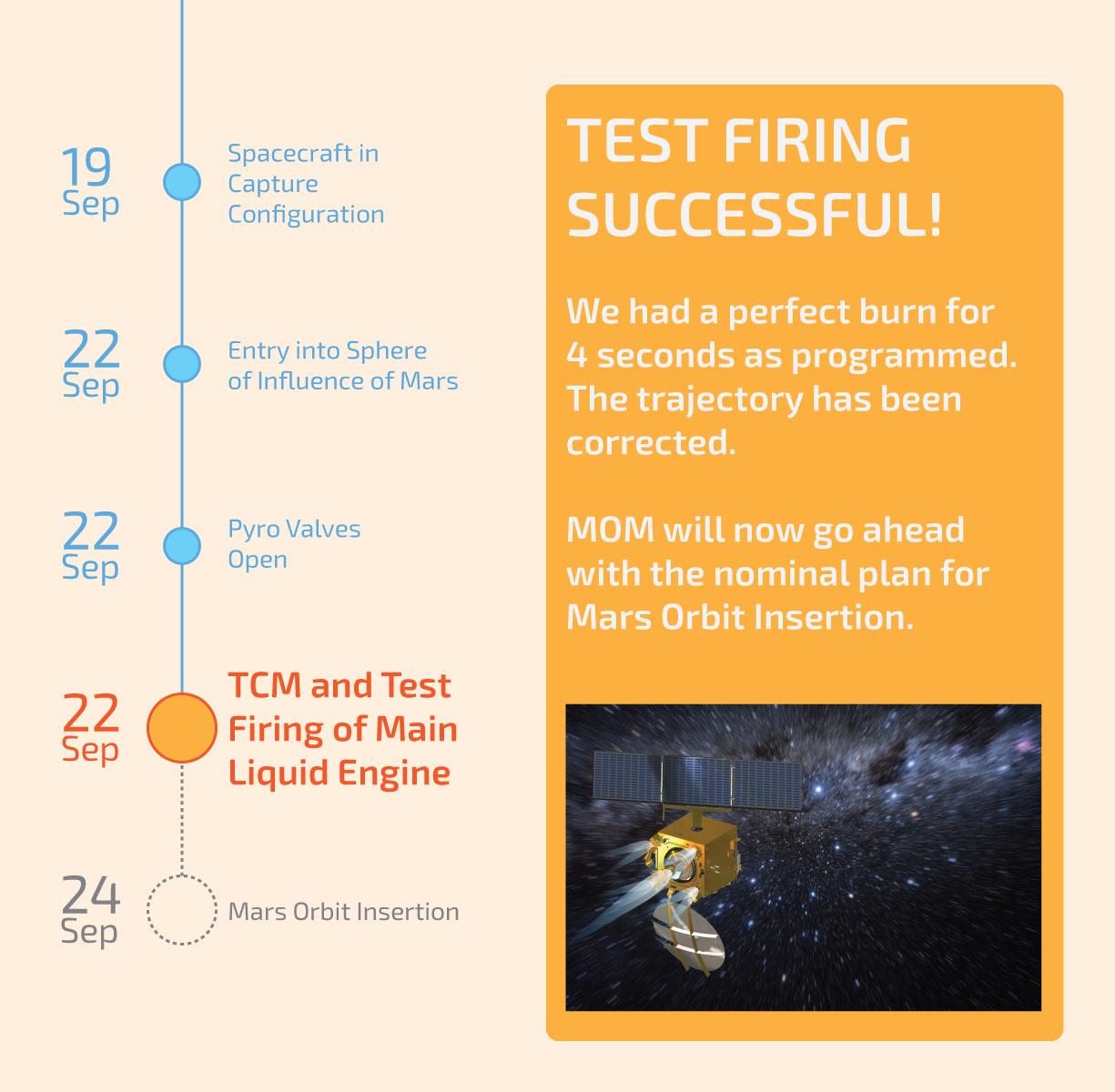 India's Mars Orbiter, Mangalyaan Clears Crucial Test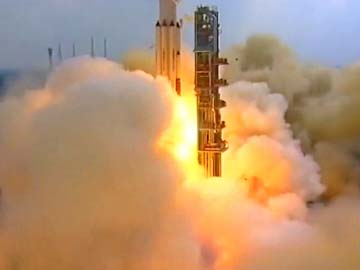 India's Mars orbiter satellite, which has been on an arduous nine-month-long journey to the Red Planet, cleared a crucial test today. The main rocket engine of the satellite, which has been lying dormant for this extended period, was successfully test-fired. 

Scientists from the Indian Space Research Organisation or ISRO 'woke up' the engine to see if it can work at its efficient best. (Also Watch: Mangalyaan Healthy, Team Cool, says ISRO Chief to NDTV)

Launched on November 5 last year, India's Mangalyaan has been successfully braving the rough weather in space. The satellite carries one large rocket motor and eight smaller thrusters. 

For most of its journey, the larger rocket motor has been idling. ISRO test-fired it in a short four-second burn to embark on the future course of action. (Watch the Video)

ISRO Chairman K Radhakrishnan had earlier told NDTV, "We have done a lot of ground simulations and hope that the four-second test will slow the satellite down and correct its trajectory as well in a two-in-one operation". 

The big rocket motor on board Mangalyaan had performed flawlessly in over two dozen earlier missions since 1992, and scientists were confident that this time too, things would go as per plan. 

"All commands have been uploaded and the satellite will perform the tasks automatically," Mission controller B N Ramakrishna had said. 

There were two parallel circuits to start up the larger rocket motor; ISRO had used these two paths sequentially as part of plan A and plan B. In case the trial by fire had failed, the engineers even had a Plan C to fall back on; they would have used the tiny thrusters to slow down the satellite and still try to reach an orbit of Mars. 

The Mangalyaan is laced with eight small rockets and one big rocket. The bigger one had been on an extended slumber, one comparable to that of the sleeping demon 'Kumbhakaran'. 

But now, it has been woken up for four seconds in a risky, but successful, operation by the ISRO.