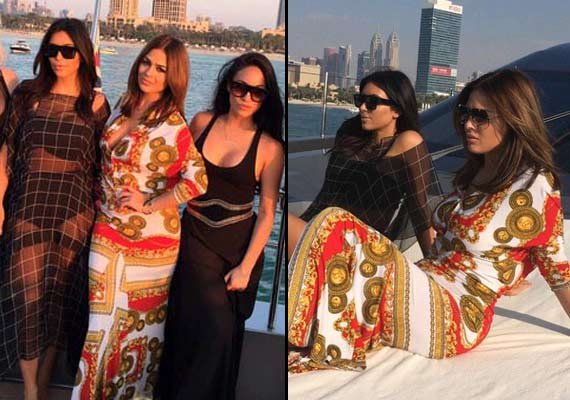 New Delhi: It's known that the stunning starlet Kim Kardashian won't get to taste the Indian 'curry' citing visa issues but she has a message for all the fans out here. Well, this might console your broken hearts since 'Keeping Up With The Kardashians' star has hinted to make possible attempt to come to our country but- not in the near future.
The socialite on her Twitter account quoted, "To all my wonderful fans in India, I'm so disappointed I wasn't able to come to India as planned. When the opportunity presented itself to make the trip, there was a short window to coordinate all the elements necessary to make it happen.
"Unfortunately, time ran out so the trip has been cancelled. I look forward to rescheduling and meeting everyone soon!"
Kim was to mark her appearance on the controversial show Bigg Boss for which she was to be paid whooping Rs 5 cr and since then the anticipation was on for the things to spice up in couple of episodes.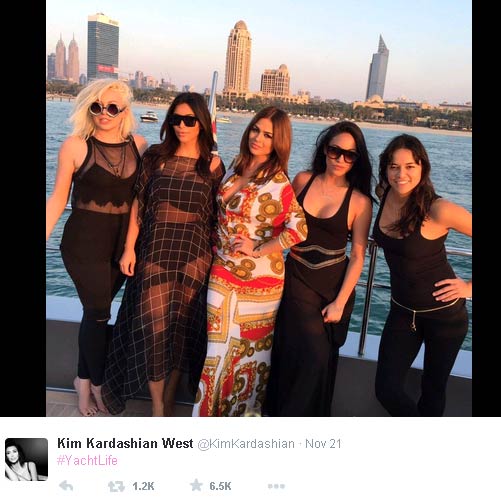 But her last minute skip from the plans for sure has brought sadness on the viewers' faces who were counting days. However, she has presented grief over the cancellation but if her shared snaps on twitter are any thing to go by it looks like Kim is more than happy.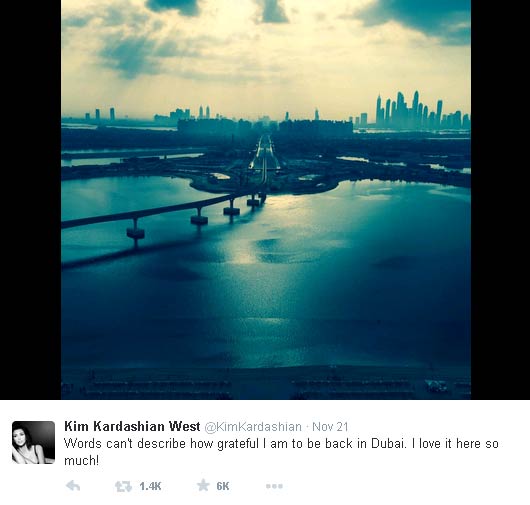 The Kardashian is currently in Dubai and with her female gang is enjoying her stay immensely.
On her arrival there she tweeted, "Words can't describe how grateful I am to be back in Dubai. I love it here so much!".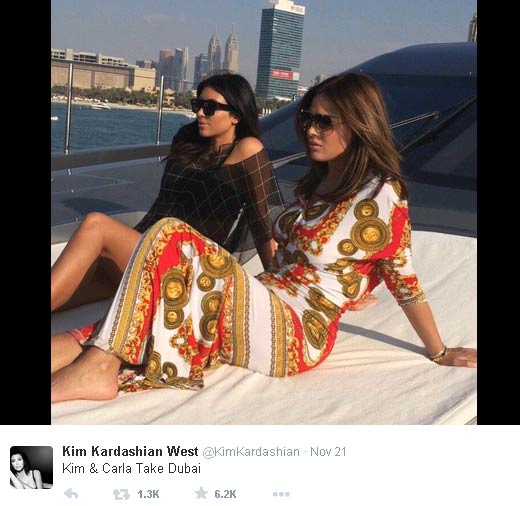 In the other snap Kim can be seen enjoying a 'Yatch Life' as she quotes so. No wonder she is in a happy shape right now and it looks like she is least perturbed by her India's trip cancellation.
By the way it could be recalled that in 2012 Kim was forced to apologise to Indian people after she insulted Indian curry by terming it as 'disgusting'.
Well, all have moved on. And Kim, we'll wait for you visit to India.
http://www.indiatvnews.com/