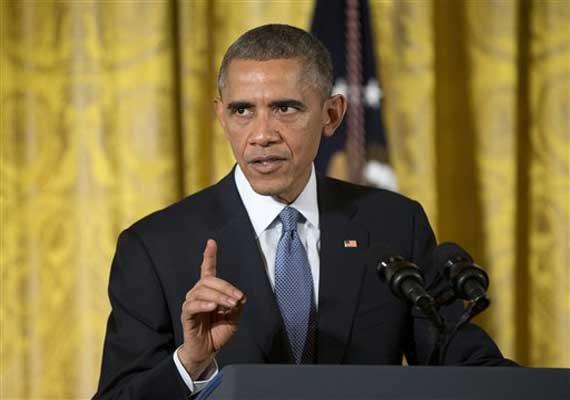 Washington: President Barack Obama's sweeping changes to the U.S. immigration system could shield nearly 5 million people here illegally from deportation, without going through Congress. A look at the key executive measures Obama announced on Thursday:
PARENTS
Protect from deportation and make eligible for work permits approximately 4.1 million people who are in the U.S. illegally but whose children are U.S. citizens or lawful permanent residents, regardless of whether the children are minors. To be eligible, the parents must have lived in the U.S. for five years. After passing background checks and paying fees, parents would be granted relief from deportation for three years at a time.
CHILDREN
Expand the Deferred Action for Childhood Arrivals program, which Obama launched in 2012. It shields from deportation those minors who were brought to the U.S. illegally as children. Obama will extend the program to minors who arrived before 2010, instead of the current cutoff of 2007, and lift the requirement that applicants be under 31 to be eligible. About 250,000 people could be affected. Future relief under DACA will also be extended to three years at a time, up from two years.
PRIORITIZING DEPORTATIONS
Lower the deportation priority for parents of U.S. citizens or legal permanent residents who have been in the U.S. for less than five years, and for other immigrants who have been here illegally for more than 10 years. A new policy will emphasize deportation for recent arrivals, criminals and national security threats.
LAW ENFORCEMENT
Replace the Secure Communities program, which hands over people booked for local crimes to federal immigration authorities. The new program will be called the "Priority Enforcement Program" and will set up different priority levels based on the conduct for which immigrants are detained.
http://www.indiatvnews.com/