Movie: Humpty Sharma Ki Dulhaniya
Genre: Romantic drama
Director: Shashank Khaitan
Cast: Alia Bhatt, Varun Dhawan, Ashutosh Rana, Siddharth Shukla
Rating: **1/2
Plot: Kavya Pratap Singh from a rich family in Ambala is all set for an arranged marriage with an NRI guy she hasn't seen. In Delhi on the pretext of wedding shopping, she tries to live her bit of life and enjoy it. There she meets Humpty Sharma aka Rakesh – the good-hearted college kid who falls in love with her and wants to fulfill her dreams. The film traces their ensuing journey for love, fighting all odds and winning hearts.
Half of the hype built around Alia Bhatt-Varun Dhawan-Siddharth Shukla-starrer Humpty Sharma Ki Dulhaniya was the references to Dilwale Dulhaniya Le Jayenge – the movie that brought mustard-fields, NRIs and Shah Rukh Khan in fashion. 
Does debutant director Shashank Khaitan spoil the film that most of us have loved? Or does he adapt the Bollywood romance into a modern, yet true-to-its-essence sort of a film?
For most part, we think, he succeeds in adapting DDLJ into a 2014 scenario. Humpty Sharma uses a done-to-death story with wonderfully written script that makes you enjoy the predictive lot. Shashank has also added quite a few twists and turns to some of the crucial parts in DDLJ that will make you realize that this is a smart adaptation.
Alia wants a designer lehenga for her wedding and her reason is, "Dulhe me meri choice nahi hai…kam se kam lehenge to meri hi choice ka hona chahiye." And that is her mission to Delhi – getting a designer lehenga for herself.
Varun is a guy who leaks question papers to girls in return for a kiss! And the moment he sees Alia, he is in love with her.
As for performances, Alia Bhatt and Varun Dhawan play their parts effortlessly while Siddharth fails to be convincing at several points.
Also, watch the review:
Ashutosh Rana is the actor to look out for. He takes over right from his introductory scene where he establishes well that he is the boss in Kavya's house. He impresses, especially with his naughty/evil act when he pitches Varun against Siddharth and asks the former to find out one reason why Alia shouldn't be married to the latter. Naughty because he seems to be having the fun of his life each time he sees Varun failing. The kind of fun you have had in college when you play with a friend and know he/she is going to lose. 
Sahil Vaid (Poplu) and Gaurav Pandey (Shonty), who play Varun's friends, also pepper the film with witty lines and funny performances and add to the fun ride that Humpty Sharma Ki Dulhaniya is.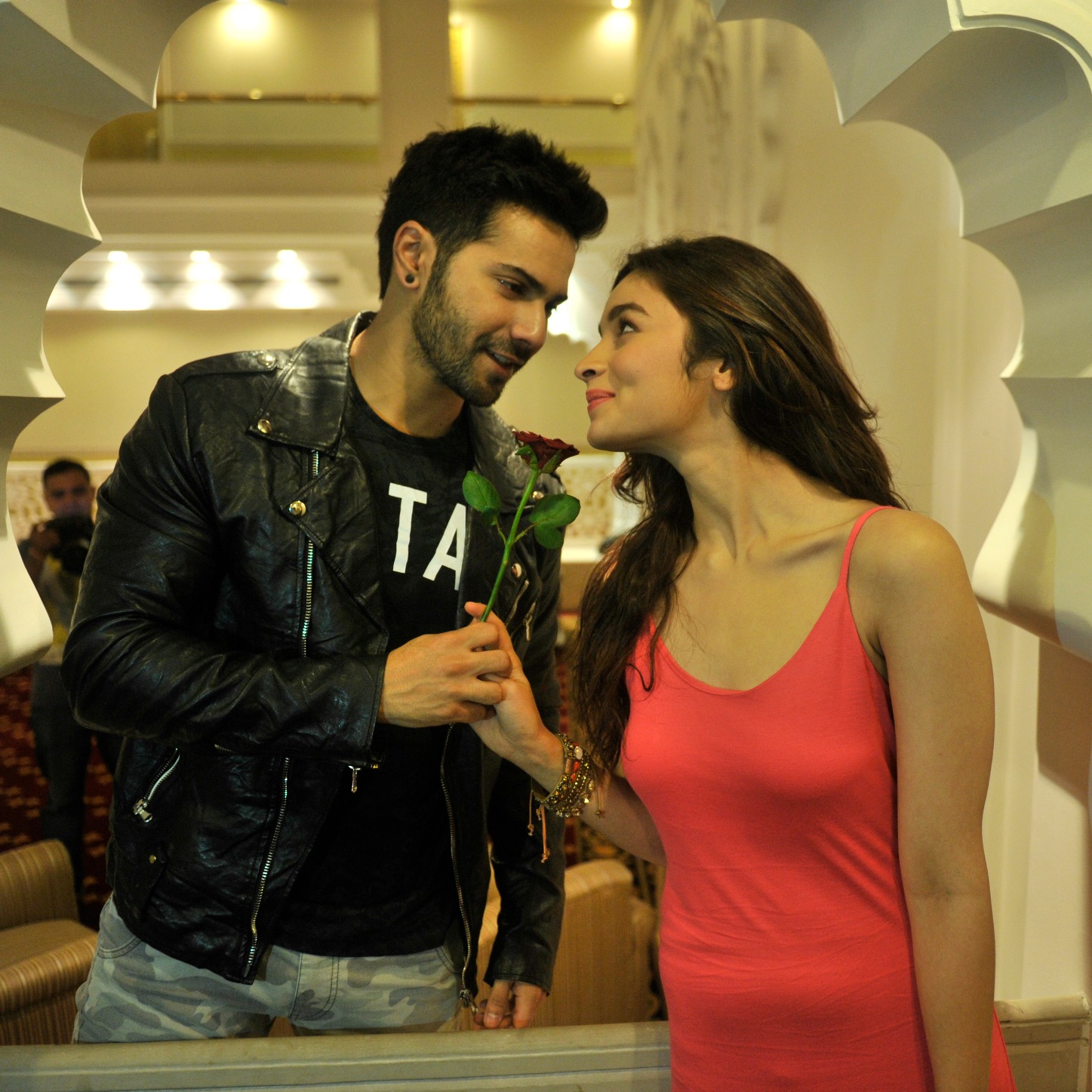 Why you might love the movie: 
The smart adaptation of a widely-loved film (DDLJ), Ashutosh Rana, Alia and Varun's chemistry and the music! Also, even you haven't loved or watched Dilwale Dulhaniya Le Jayenge but are in for a Bollywood romance, you will like this sweet-dreamland from Dharma Productions.
Why you might hate it: 
There have been way too many movies on the lines of traditional girls not wanting to marry a stranger and yet going for it just for the sake of her family. This is one of the typical Dharma Productions full of wedding scenes, jazz and Punjabi thumka. 
(SPOILER AHEAD)
And the ending.
The movie ends on a weird note. After almost a week of taking pleasure out of torturing Humpty by pitting him against Angad, Ashutosh suddenly says the iconic Amrish Puri dialogue, "Ja jee le apni zindagi," only he says it to Humpty. Why did he change his mind? Where did Angad disappear? Those are questions that will remain with you. Because all you see after lead pair's reunion is Saturday Saturday. Yes, the song's a hit. It was a hit even before it was used in the film and it is now, again. But does that really answer your queries? No.
Watch Humpty Sharma Ki Dulhaniya for wonderful performances, Ashutosh Rana and smart screenplay. But do remember it's one of the dreamy, larger-than-life and low on logic Bollywood movies.