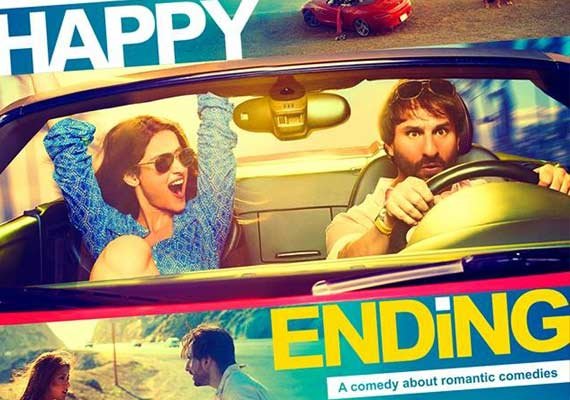 The overconfidence proves costly especially if you are a writer. After watching Happy Ending one would have to believe or rather say s/he would make out a new saying, 'Your small mistake can turn you into a bad movie scriptwriter'.
Stars- Saif Ali Khan, Ileana D'Cruz, Govinda
Director- Raj Nidimoru and Krishna D.K.
Music- Sachin-Jigar
Happy Ending not entirely hit bang on this new developed saying but definitely takes a dig on movies, which are deemed to be non-sensible just to satisfy the 'entertainment' lust of the audience who doesn't bother to put much brains to find logics.
A light-hearted yet a satirical take are what director duo of Raj Nidimoru and Krishna D.K. keep in their mind before they begin with Happy Ending and yes they succeed in giving us an end product.
As our onscreen dwindling Bollywood star Armaan (Govinda) says everything has to be simple with a happy ending so that viewers depart from cinemas with a smile on their face, this movie indeed ends happily but with substance to think over.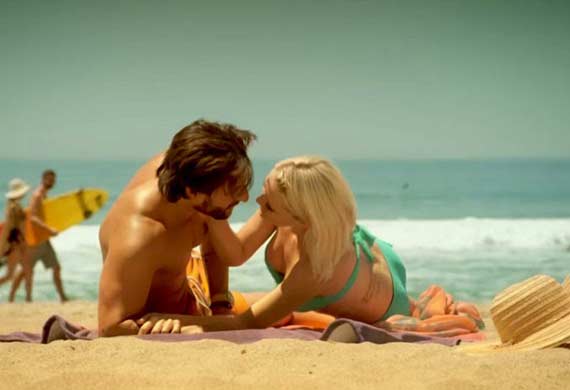 Many who would be criticizing the masala flicks will come to know the circumstances under, which the logics-free dramas are made. Here in the form of helpless writer we have Yudi Jaitely (Saif Ali Khan) who despite being a serious emerging author is hit by arrogance. His only written book has brought him wealth, ladies and everything a man could think of. But there is a limitation to everything and Yudi doesn't realize the disaster waiting ahead in his life. He loses fame and along with that he is short of any lavish thing, which he can cheer about.
Realizing all the doors of earnings have closed, Yudi takes the asylum of Bollywood star Armaan who asks him to pen down a cliché story for his movie, which hardly should be touched by logics. Now how he takes this new job and pursues with it, is what Happy Ending rolls in.
It's a perfect skill, which director duo carries while portraying a subject, which is rarely served in Indian cinema. Taking a spoof on its own field however doesn't require too much of understanding but what here matters- is the execution.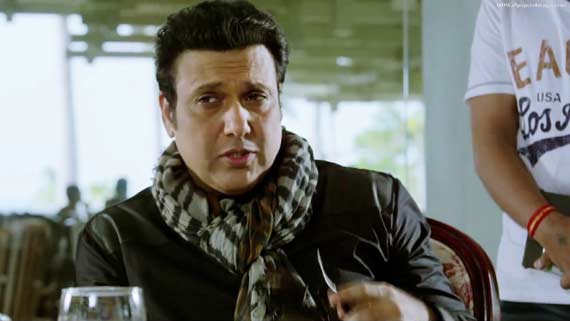 Raj and Krishna's last year's directorial 'Go Goa Gone' too had a subject, however, it ended up in a messy way but this time they present a more original and relevant idea in a light-hearted manner.
Whether its Armaan's forced demand of elements like kisses from Yudi in scripts or Yudi's chemistry with his look alike Yogi.
We laugh on the foolishness and jibe taken on Indian movies and say 'yes this is what we have been witnessing in Indian movie since years'. The frustration on Yudi's face is the result of the intentional scriptural errors a scriptwriter is compelled to quote down to keep his boss happy.
The curtains are raised and story behind the formulaic cinema is revealed which leaves you in splits. How cleverly both 'the classes and the masses' are teased to watch the movie is well explained.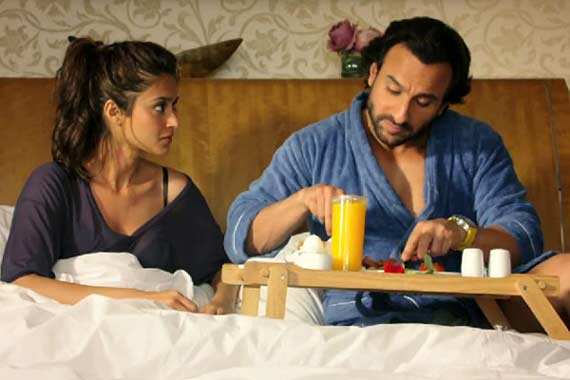 What make this movie more interesting are the usual and genuine performances of the actors. Saif Ali Khan in the movies like Cocktail and Love Aaj Kal had earlier played a relevant notorious spoil brat's role and this time again he does it but is more refined.
His lovemate played by Ileana D' Cruz is brilliant. Her chemistry with Saif is notorious and equally amusing.
Govinda as a commercially prone actor is brilliant. No wonder he has numerous shades and is capable of presenting any one of them with finesse. While last week we witnessed him as an anti-hero in 'Kill Dill', with Happy Ending he once again is back to his comic avatar but with a twist.
Music by Sachin-Jigar is beautiful. Songs like 'Jaise Mera Tu' and 'G Phaad Ke' are our favourite from the album.
http://www.indiatvnews.com/