Happy 70th Independence Day to All Indians All Over the World!!
On 70th Independence Day we wish all our readers and all Indians worldwide a very happy Independence Day!! It has been 70 long years since India fought, struggled and won her freedom from the British Colonial rule. Millions of Indians as common men/women and many great inspirational leaders sacrificed their life to win this freedom for India. We salute each and every person as a hero.
Let us resolve to make India, our nation, a better place to be. In John F. Kennedy's famous words: "Ask not what our country can do for you, ask what you can do for your country".  Today let us take a moment to think what each one of us can do – whether it is in our limited personal capacity within our home or in a bigger capacity as a leader of a group, community, organization, etc – to make our country a better place to live in. Remember Swachch Bharath or Clean India is a dream and goal that is definitely within the capacity of each and every India, which is a simple but powerful expression of our love for this great motherland of ours. In the words of Mahatma Gandhi, the father of our nation, "Be the Change that you wish to see in the world".
Vande mataram!
70th Independence Day – Prime Minishter Addresses the Nation
India celebrates its 70th Independence Day, today on 15 August 2016, with renewed enthusiasm and patriotic fervour. This day is celebrated all over India with great joy; all Indians remember their national leaders and freedom fighters who sacrificed their lives to gain independence for the country.
This day in 1947 marked the end of India's struggle against British rule and the beginning of a new era for the country. In India's capital city of Delhi, a large number of people gather at the Red Fort, where the country's prime minister hoists the national flag, followed by a commemorative speech. The celebrations end with the recital of India's national anthem, the Jana Gana Mana.
Today Prime Minister Narendra Modi addressed the nation from Red Fort. His message to the country was: Today our resolve is to turn the Swaraj (Self-Rule) into Su-Rajya (Good governance. Surajya means a qualitative and positive change in the lives of the citizens of India
70th Independence Day – famous quotes of our Heroes/Freedom Fighters:
At the stroke of the midnight hour, when the world sleeps, India will awake to life and freedom. A moment comes, which comes but rarely in history, when we step out from the old to the new, when an age ends, and when the soul of a nation, long suppressed, finds utterance. It is fitting that at this solemn moment we take the pledge of dedication to India and her people and to the still larger cause of humanity with pride. – Jawaharlal Nehru.
Swaraj [self-rule] is my birth right. And I shall have it. -Bal Gangadhar Tilak
Nonviolence is the first article of my faith. It is also the last article of my creed. – Mahatma Gandhi
Forget not that the grossest crime is to compromise with injustice and wrong. Remember the eternal law: you must give, if you want to get. – Netaji Subhash Chandra Bose
Revolution is an inalienable right of mankind. Freedom is an imperishable birth right of all. Labour is the real sustainer of society, the sovereignty of the ultimate destiny of the workers. – Bhagat Singh
Every citizen of India must remember that…he is an Indian and he has every right in this country but with certain …duties. – Sardar Vallabhbhai Jhaverbhai Patel
How can one be compelled to accept slavery? I simply refuse to do the master's bidding. He may torture me, break my bones to atoms and even kill me. He will then have my dead body, not my obedience. Ultimately, therefore, it is I who am the victor and not he, for he has failed in getting me to do what he wanted done. – Mahatma Gandhi
A country's greatness lies in its undying ideals of love and sacrifice that inspire the mothers of the race. – Sarojini Naidu
70th Independence Day – We Salute 10 Greatest Freedom Fighters
India gained its freedom on August 15th, 1947 and before that it lived under the colonial rule of British Raj for nearly 200 years. The British East India Company ruled over from 1600 and soon the Sepoy mutiny, called The Indian Rebellion began in 1857. Several freedom fighters fought against the foreign domination and sacrificed their lives for the country. 
Even after 70 years of independence we Indians owe this freedom to all those great Indians participated in the freedom process of India. Men, women, and youth came on the streets to fight for the freedom of their country. Since childhood, we have read thousands of stories about these courageous leaders and fighters who fought for their country and still those stories fill our heart with a lot of respect, courage, and patriotism. A grand salute to all of them.
Here, we have a list of 10 greatest freedom fighters of all time who fought for this independent nation, have a look at it.
1. Sarojini Naidu (13th February 1879- 2nd March 1949):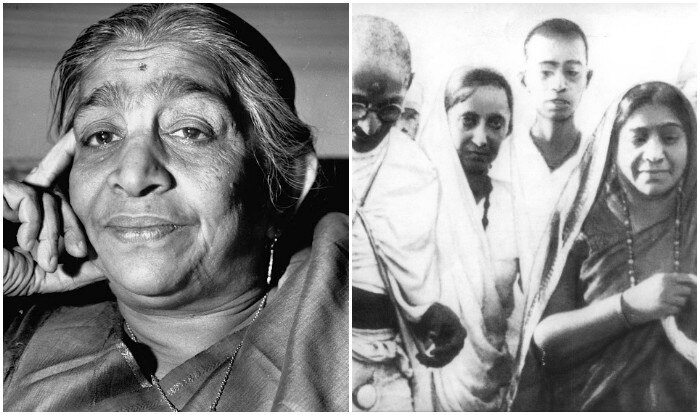 Popularly known as "the nightingale of India" Sarojini Naidu was also a poet and a social activist who contributed towards freedom struggle. She joined hands with politics during the wake of Partition of Bengal in 1905 and was the first woman who got elected as the governor of an Indian state and Indian National Congress. She traveled to various places in India and delivered lectures on social welfare. In 1917 she further also helped to launch Women's Indian association.
2. DR. Babasaheb Ambedkar (April 14, 1891 – December 6, 1956):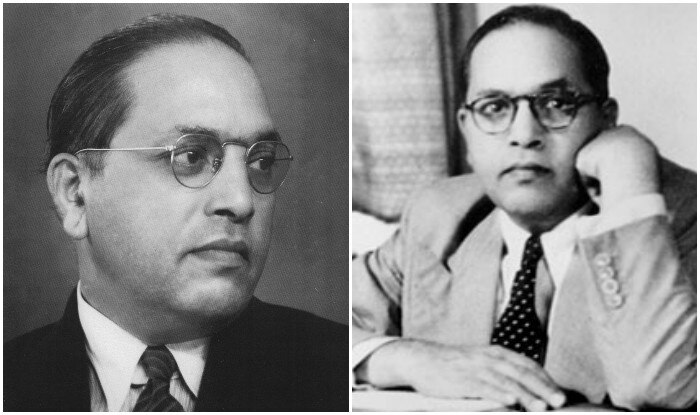 Dr Babasaheb Ambedkar played an important role in the social revolution and modern India and also formulated the Indian constitution. He was the one who helped other low caste people and helped them to rise above caste system. Dr Ambedkar made the first Law Minister of India. He fought against social discrimination against Untouchables (Dalits)and supported the rights of women and labour.
3. Rani lakshmibai (19th November – 17th June 1858):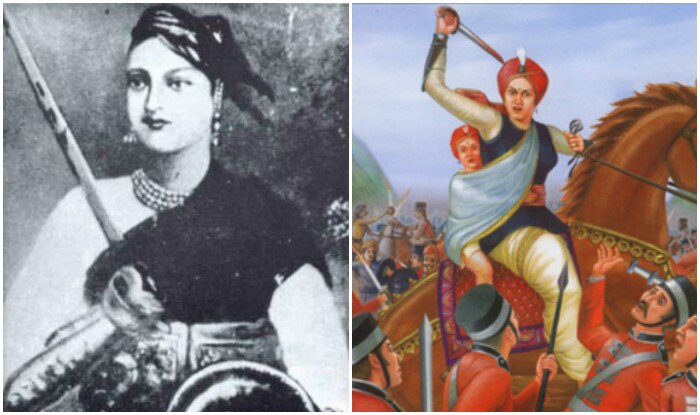 Rani Lakshmibai fought the Indian struggle for freedom with bravery and her dialogue is still famous which says, "Khoob ladi mardani wo to Jhansi wali Rani thi" (She fought a man's war, she was Rani Lakshmi Bai of Jhansi). These words preoperly describe her and the courage she had to fought against the British army to save her reign the Princely state of Jhansi. The queen of Maratha ruled state of Jhansi was the first prominent women freedom fighter, who participated in the first freedom rebellion of 1857. In 1858 Sir Hugh Rose came to capture the city of Jhansi but Rani Lakshmibai announced to fight instead to surrender.
4. Mangal Pandey (19 July 1827 – 8 April 1857):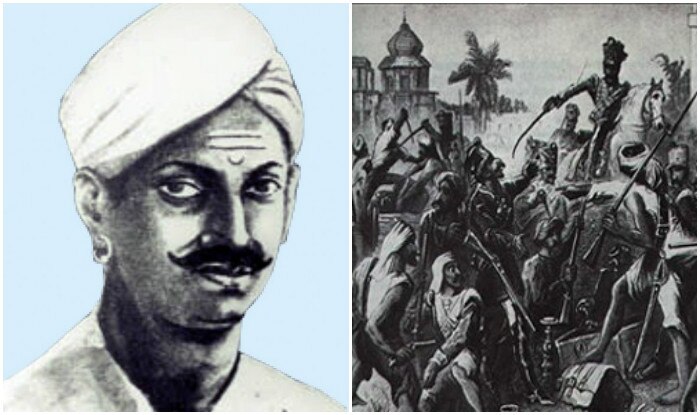 Mangal Pandey was one of the first freedom fighters of India and played a very important role in the freedom movement. He was a sepoy in the British East India Company who fought against them during the Great Revolt of 1857. He attacked using a greased cartridges and played a pivotal role in the Barrack pore Unrest. Unfortunately he was hanged till death in 1857.
5. Usha Mehta Savitribai Phule (25th March 1920- 11th August 2000):
Usha Mehta Savitribai Phule was the freedom fighter who was also remembered for organizing the Congress Radio, also called the Secret Congress Radio which was active during the Quit India Movement of 1983. Due to this she was imprisoned in Yeravda Jail of Pune. In 1998, the Government of India honoured her with Padma Vibhushan, the second highest civilian award of Republic of India.
6. Sardar Vallabhai Patel (October 31, 1875 – December 15, 1950):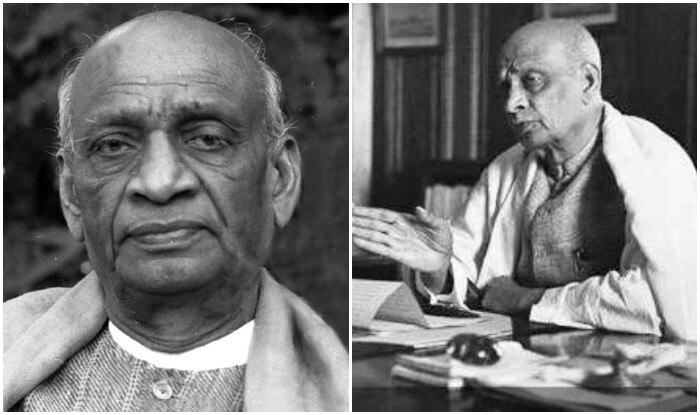 The prominent leader of Indian National Congress, Sardar vallabhai Patel  was an Indian barrister and statesman who also contributed in India's struggle for independence. Vallabhai Patel took part in Satyagraha while Mahatma Gandhi was in prison, he led the Satyagraha movement in Nagpur. Sardar Vallabhai Patel also actively participated in Civil Disobedience Movement and Quit India Movement. In India, he was often addressed as Sardar and also promoted the Quit India Movement in 1937.
7. Chandra Shekhar Azad (July 23, 1906 – February 27, 1931):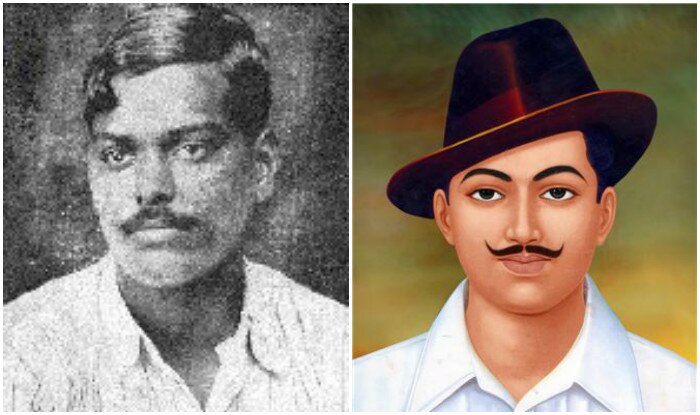 Azad was an Indian revolutionary who reorganised the Hindustan Republican Association under the new name of Hindustan Socialist Republican Association. He further also participated in Mahatma Gandhi's non cooperation movementand later used the of arms for the struggle of freedom. Hindustan Socialist Republic Association was lead by young revolutionaries like Bhagat Singh and Sukhdev.
8. Subhash Chandra Bose (January 23, 1897 – August 18, 1945):
Subhash Chandra Bose – the founder of Indian National Army who was well known as "Azad Hind Fauj". He believed in Swami Vivekananda's teachings and became a Congress President in 1938 and 1939. "Tum mujhe khoon do, main tumhe azadi dunga" (You give me blood, and I promise you freedom), popular saying by Netaji in his speech which motivated millions of Indians.
9. Bhagat Singh (September 28, 1907-March 23, 1931):
He was considered to be the most influential revolutionary during the Independence movement for India. Within no time, he became the prominent member of Hindustan Republican Association (HRA), which changed its name to the Hindustan Socialist Republican Association (HSRA) in 1928. Bhagat Singh took revenge on Lala Lajpat Rai's death and in 1929 he even threw bomb on the assembly and was imprioned in jail for 116 days. At the age of 23 he was sentenced to death along with Rajguru and Sukhdev.
10. Mahatma Gandhi (2 October 1869 – 30 January 1948):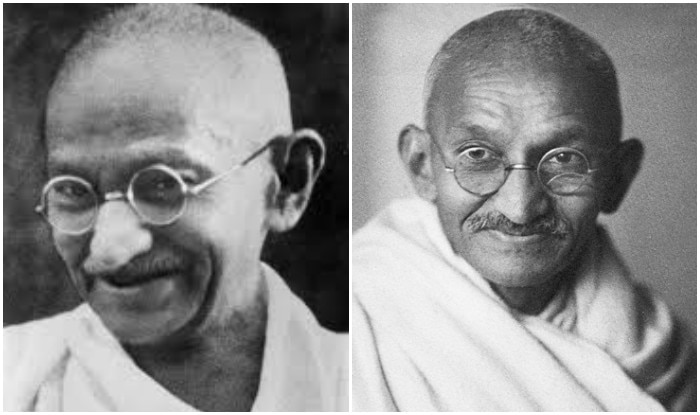 The Father of the Nation, Mohandas Karamchand Gandhi believed in non-violence  movement and fought for civil rights and freedom across the world. He led movements like Dandi Salt March, Quit India Movement, Non Cooperation Movement, Satyagraha.
Why was August 15 chosen as Independence Day?
Lord Mountbatten had claimed later, as quoted in Freedom at Midnight, that "The date I chose came out of the blue. I chose it in reply to a question. I was determined to show I was master of the whole event. I chose the 15th August, because it was the second anniversary of Japan's surrender." On August 15, 1945, Japanese Emperor Hirohito gave a recorded radio address and announced the surrender of Japan to the Allies.
The Indian Independence Bill gave August 15 as the date of independence for both the countries. Hence India has been celebrating August 15th as her Independence day.
Did Pakistan get independence on 14th August? No, it did not. Infact, the first stamp issued by Pakistan mentioned August 15 as its independence day. In his first address to Pakistan, Jinnah actually said, "August 15 is the birthday of the independent and sovereign state of Pakistan. In 1948, Pakistan started marking August 14 as its independence day, either because the ceremony for transfer of power in Karachi was held on August 14, 1947 or because August 14, 1947 was the 27th of Ramadan, a very sacred date to the Muslims.
Whatever be the case, 70 years on, India and Pakistan celebrate their hard fought independence with patriotic fervour. The dates, in any case, hold far less significance than the mission to deliver the fruits of independence to the vast multitude of people in the two countries.
Where All Indian Flags are Manufactured
Republic Day of India 26th January
India's Ten Most Beautiful States
Auto Driver to an Airline Pilot, This Man proves No one can Stop you Other than You