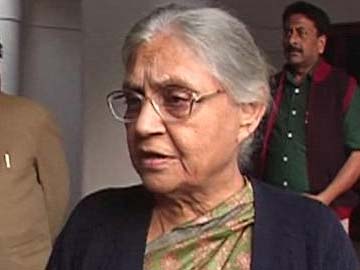 New Delhi:  Two BJP leaders today said governors "appointed by Sonia Gandhi" should resign, reinforcing speculation that Prime Minister Narendra Modi's government is trying to force the exit of governors chosen by the previous Congress-led UPA regime.

"The governors should resign themselves. They were not appointed on merit. All these people were appointed because they sat in Sonia Gandhi's durbar," said BJP leader Subramanian Swamy.

The comment comes amid reports that the Modi government wants six governors appointed by the previous Congress-led regime to go. These include Sheila Dikshit, who was made Kerala Governor after she led the Congress to a humiliating defeat in the December Delhi election. The party was reduced to third place after 15 years in power. 

Reports suggest the governors of Bengal, Rajasthan, Gujarat, Maharashtra and Tripura are also under pressure. 

In 2004, the UPA government's decision to axe BJP-appointed governors led to a major political showdown. A BJP MP even moved Supreme Court, which said in May 2010 that governors were not employees of the union government and cannot be removed "in an arbitrary and capricious manner with the change of power." The court said a governor can be replaced only under "compelling" reasons of misconduct or any other irregularity.

BJP leader Sushil Modi said, "The Supreme Court has said go by reason, not whim while removing a governor. In 2004, four governors were removed arbitrarily. Why should appointees of Sonia and Rahul Gandhi be allowed to continue?"

The reports on the new government's clash with governors chosen by the UPA, which was saddled with a crushing defeat in the national election in May, comes as the Prime Minister's Office has stopped eight ministers from appointing as their private secretaries top bureaucrats who had worked for UPA ministers.



The ministers who have been asked to pause on the appointments include Rajnath Singh and Smriti Irani.