Srinagar: Two days ahead of Prime Minister Narendra Modi's proposed election rally in Kashmir, militants launched 4 attacks within 12 hours in the valley resulting in killing of 11 securitymen and 7 militants.
The four attacks took place in Uri, Soura, Sophian and Pulwama.
The first attack was carried out in Uri. 6 militants,8 Army men and 3 cops of Jammu and Kashmir Police were  killed after a fierce gunfight broke out between separatist guerrillas and the army in Baramulla district  of Jammu and Kashmir early morning today.
The Army men who were killed included a Lt Colonel and seven Army personnel. Three policemen were also killed. The  attack was launched  by militants today on an Army camp in Uri area of north Kashmir's Baramulla district which is going to polls on December 9.
Second attack was carried out in Soura where one militant was killed. The third attack was carried out in Shopian while the fourth attack was carried out in Pulwama.
One person was killed and six others were injured when militants hurled a grenade at a crowded bus stand in Pulwama district of south Kashmir, police said.
Unidentified militants lobbed the grenade on a security patrol at Tral bus stand, 35 kms from here, killing Ghulam Hasan Mir (60) and injuring six others, the police said.  They said the injured were immediately rushed to a hospital.
The whole area was cordoned off immediately after the blast and a hunt has been launched to nab the militants involved in the incident, the police said.  No militant outfit has so far claimed responsibility for the attack.
These attacks clearly point out a larger design of the militants to disrupt ongoing assembly elections in the state.
A huge cache of arms and ammunitions were also recovered from the militants who were killed.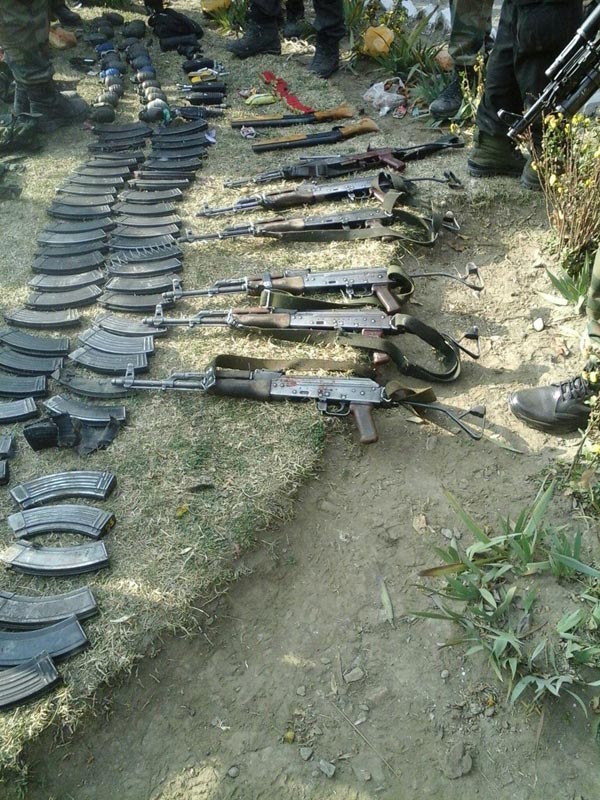 http://www.indiatvnews.com/