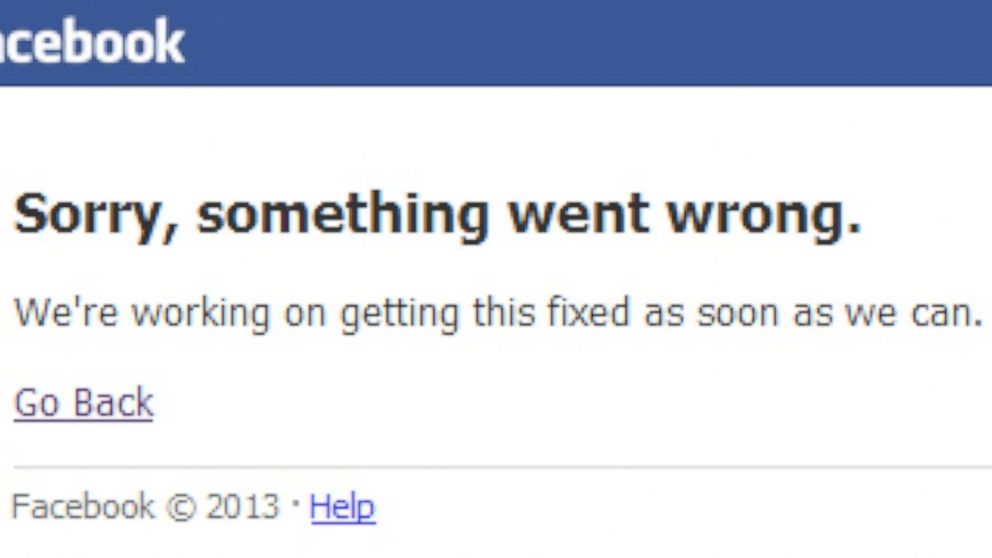 Facebook, the world's most popular social networking platform, was inaccessible for worldwide users this morning because of an outage.
The outage happened before 4 a.m. ET, and lasted for about half an hour.
"Sorry, something went wrong," an error message read. "We're working on getting this fixed as soon as we can."
The problem affected Facebook's website and app.
There's no word on what caused the problem. But the outage drew intrigue, humor and concern from Web users.