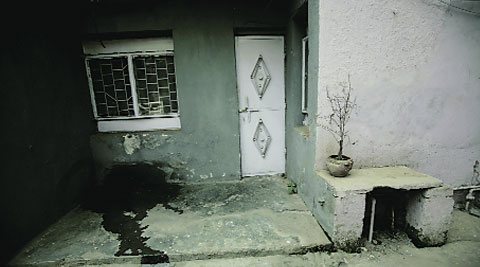 For the past two years, the Dilshad Garden neighbourhood in North-East Delhi would wake up every morning to witness a peculiar sight — a hefty man in a pair of shorts and T-shirt, riding across the streets on his Bullet. Flanked by six cameramen, the man, wearing aviator shades and with a cigarette in his hand, would go around giving instructions every now and then. Initially, some mistook him for a beat constable or a law enforcement officer. But when many in the area started getting frequent calls from him, they soon realised he was trouble.
Anil Dutt Sharma, a 52-year-old motor parts businessman, who allegedly made his riches more as an 'RTI activist', was arrested by the Anti-Corruption Branch of the Delhi government recently. He was charged with extorting money from builders in East, North-East and South Delhi. He would threaten them with filing RTI applications for unauthorised constructions if they did not pay up.
Investigators said they have also found alleged involvement of senior officials from the Municipal Corporation of Delhi, who would help him out in his racket. They said they have found at least 27 audio recordings of the deals Sharma made with senior MCD officials, including 75 junior engineers and assistant engineers.
According to sources in the ACB, Sharma used to get a regular flow of income every month from at least 150 builders. Investigators estimate his earnings at Rs 35 lakh a month, which he invested in properties across Delhi and Noida. Sources said they were verifying the properties, a list of which he has given to the ACB.
Sharma was caught by a team of ACB officers on June 24 while accepting a bribe of Rs one lakh from a builder near the 'Ex-Taj' restaurant in Shahdara. The builder, on whose complaint he was arrested, told The Indian Express, "He had been harassing me for the past two years. I have built 35 properties in Shahdara and for each of them, he would charge me between Rs 50,000 and Rs one lakh."
"Last month, he came to me asking me for Rs two lakh. I told him I needed time since my nephew had passed away. He said he was sorry for my loss but added that it was not as if the construction of my new building had stopped. When I returned three days later, he doubled the rate and charged me Rs four lakh. I was fed up and that was when I decided to approach the ACB."
As the news of his arrest reached Dilshad Garden a day later, shopkeepers and builders celebrated by distributing sweets. Sounds of "Badhai ho!" rang across the neighbourhood, with some builders calling up colleagues in other localities, informing them of the news.
President of the B Block Market Association Gurpreet Singh Bhatia said, "We just couldn't believe it. Someone