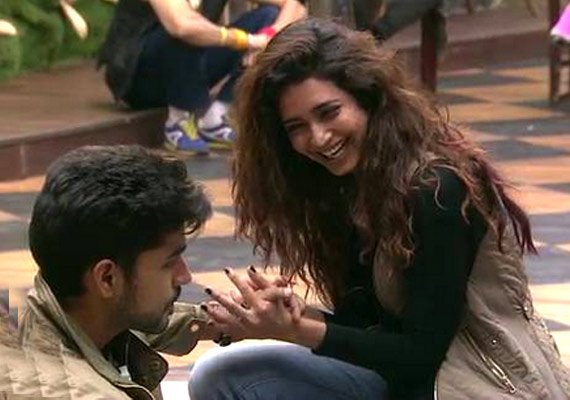 New Delhi: The Day 93 in Bigg Boss started with a refreshing wake-up song but what made the episode quite interesting was the hugs and romance between adversaries since week one, Gautam Gulati and Karishma Tanna.
Gautam planned to eat 'gajar ka halwa' sent by Karishma's Mum but Dimpy intervened and asked if he had asked her even once.
Puneet and Upen said Karishma wouldn't mind but Dimpy remained adamant that it isn't right to eat someone's food without asking. Gautam and Ali finished the last two spoons of the halwa.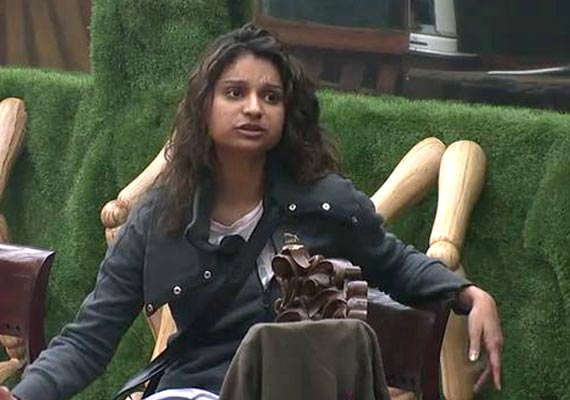 Dimpy later went to ask Gautam if he finished the halwa. Gautam, Ali and Pritam felt she said it in a taunting manner.
Dimpy complained to Puneet that it was wrong of Gautam to finish someone's food and without even offering anyone.
Gautam and Karishma get into a taunting match where both blame each other for being footage artist and creating issues unnecessarily for content.
The fight just kept on getting louder and Upen jumped in to rescue Karishma.
Upen and Sonali were heard talking in the bathroom and Bigg Boss warned Sonali to not break the rule of having two persons' at the same time in the bathroom.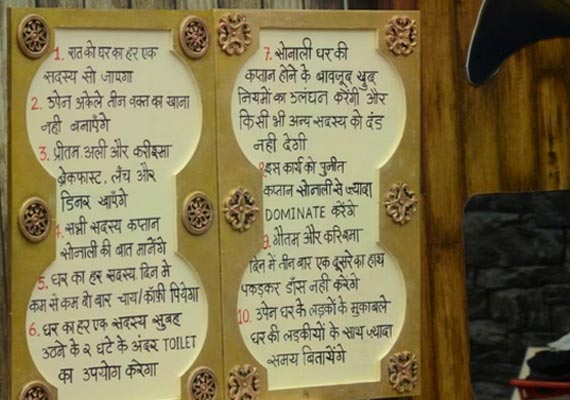 As a part of luxury budget task Bigg Boss made some predictions about the housemates. All predictions were mentioned in a big book, which was placed outside and in inside area.
Bigg Boss threw open challenge to housemates to prove 10 of his predictions wrong. So if the prediction was that Gautam and Karishma won't hold hands and dance three times in the day, they have to dance and prove Bigg Boss wrong!
Gautam and Dimpy get into an argument as Gautam blamed her to have the same mentality as Karishma and she blamed him to have been getting influenced by Ali.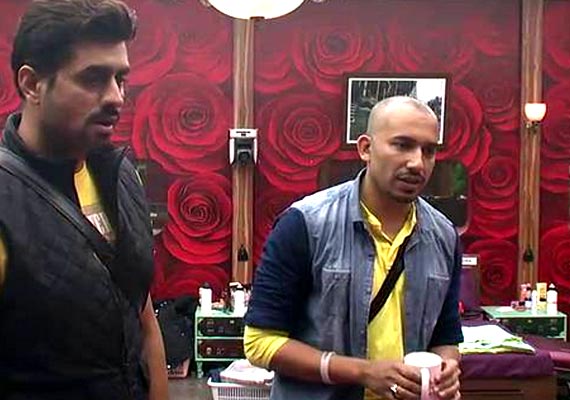 Ali was given a secret task by Bigg Boss and was asked to prove 15 of Bigg Boss' predictions, mentioned in the book placed outside, true.
His first task was to create a fight between Pritam and Dimpy and so he lied to Pritam that Dimpy has commented over his character. Pritam confronts Dimpy about the same.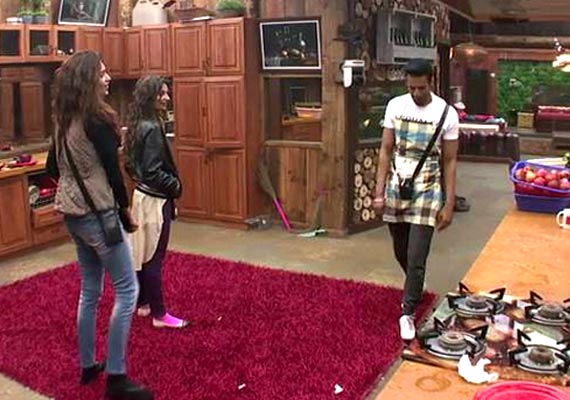 In the 10 predictions Bigg Boss had given to housemates, one prediction was that Upen would spend more time with girls than boys.
So as a part of the task Upen was to not hanging around with the girls but sadly he was unsuccessful as he was seen frolicking around with all three girls. Sad part is he didn't even realise it!
Something we thought would never happen, Bigg Boss made it happen! Karishma and Gautam to prove Bigg Boss prediction wrong danced holding hands.
And Gautam even went to the extent to create a story in which he's upset and Karishma is trying to make up with him by singing 'Main Tenu Samjhawan Ki.'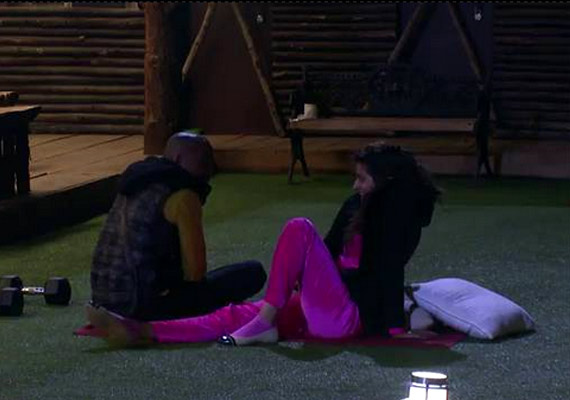 As a part of the secret task, Ali was to make Dimpy cry twice in the day and we saw her crying at least once! But Ali immediately made up too. 
the coming episode we will see housemates trying hard to prove Bigg Boss predictions wrong.
Will the housemates succeed in defying the predictions of Bigg Boss or will the apprentice Ali manage to create chaos amongst the housemates?