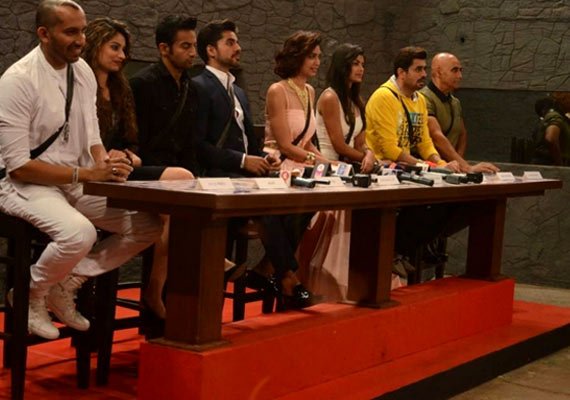 Bigg Boss 8: Media grills housemates; Salman clears the air on 'joke' controversy
New Delhi: The episode of Weekend Ka Vaar started on a joyous note as Salman Khan danced with the Dharavi kids. The superstar looked extremely delighted while performing with them.
Bigg Boss called all the contestants in the activity area and as they entered all looked astonished. They were taken by a little surprise, as a press conference was organised for them.
Media entered the house for a special press conference and grilled the housemates with some interesting questions.
Pritam was asked as to why he kept changing his opinions about everyone and Gautam was questioned about his relations with Diandra.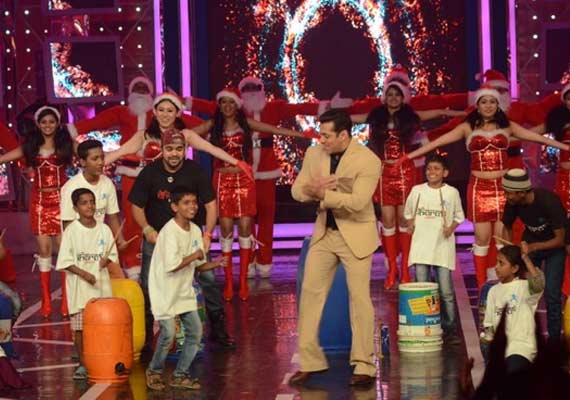 On being asked if he misses Diandra, Gautam replied in the affirmative adding that he would meet her and clear their misunderstanding once the show gets over. He said "She (Diandra) is a good friend and will always be".
Gautam admitted being attracted to Diandra and said "She kissed me. I kissed her back."
Puneet and Karishma were asked about their rivalry and Dimpy was asked about how she's a real mastermind. Funnily Sonali was told she has gained weight whereas others are losing it!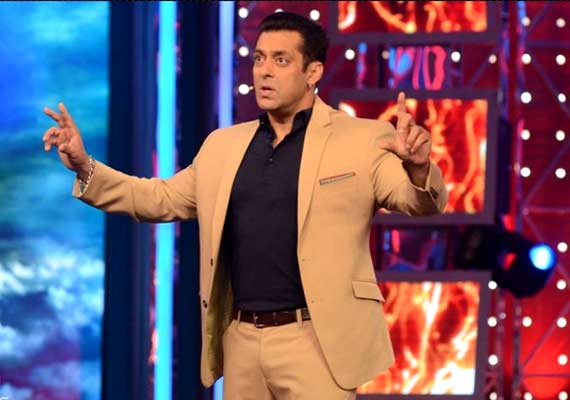 On being asked about the sudden bout of violence in his personality, Upen Patel said that he may have been a faultier at times but that's only due to miscommunication. He said that he has made some thick pals in the Bigg Boss house and will always be there for his friend Karishma. Karishma, in turn, said she wishes Upen to win Bigg Boss if not herself.
Last Weekend ka Vaar Salman and Karishma had a bit of an issue wherein when Salman teased her with Pritam she started to cry.
In yesterday's episode Salman cleared that matter with her and asked her to understand jokes and not try putting the blame on him for linking her to a married man. Since it was Karishma's birthday she requested him to once smile for her and Salman asked her to collect her gift, 'gajar ka halwa' made by her Mum, from the confession room. Happy birthday Karish!
Salman then played a game with housemates asking 'who said to whom'? He said a few statements and asked the one in question who must've said that about him/her. Funnily, most of the comments were made by Ali behind their backs!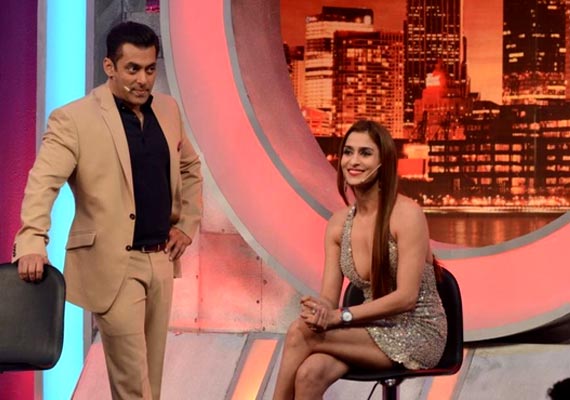 Panelist and ex-housemate Shilpa Saklani gave some useful tips to the housemates. She first spoke to Upen and told him that he wasn't wrong in losing his mind last week.
This happens to even the best of people. She felt bad the way Pritam reacted to the whole Dimpy issue and encouraged Dimpy to stay strong in the game and do well.
She questioned Gautam if he was bored because he is suppose to be the hero and similarly she even told Sonali to continue entertaining her fans and come more on screen, take more part in the game.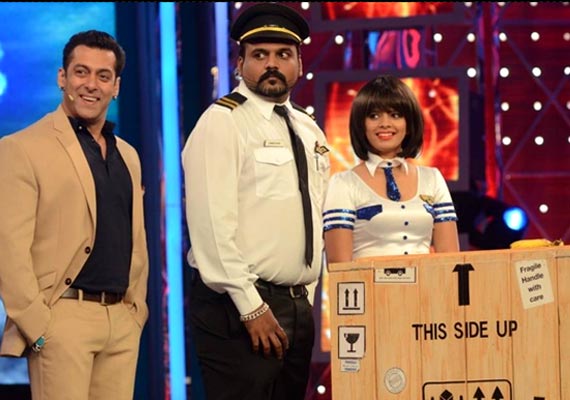 Housemates even got to meet Airporti Jallad as Salman showed them a special video of the gifts they had bought for the orphanage via a task.
All housemates were touched and teary-eyed after watching it.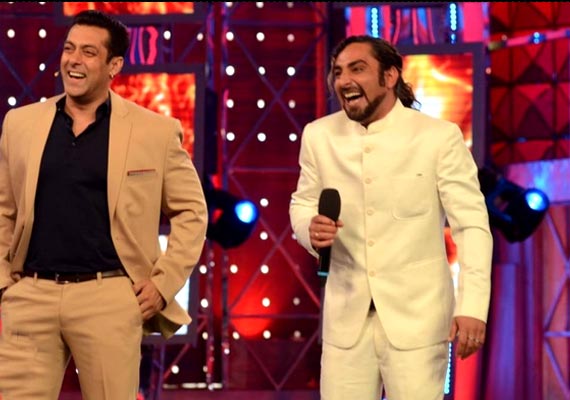 Praneet met everyone for one final time and advised Puneet to change his vocabulary and play well.
He got to choose a contender for captaincy by the bigg bomb and he gave the chance to his good friend Sonali.
Before leaving all the boys, except Upen, did their 'Boyzz' act and Salman also joined in!
http://www.indiatvnews.com/