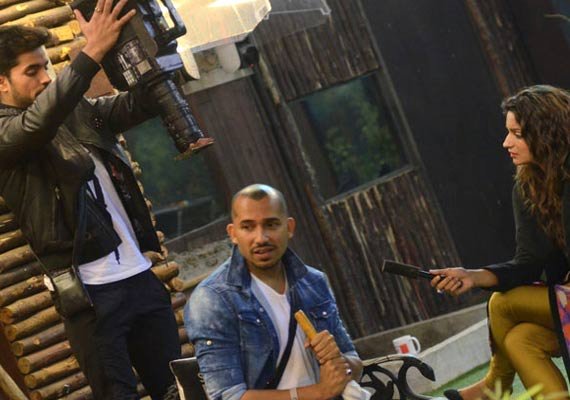 New Delhi: The Day 94 started with Sonali complaining about her missing mug. She went to find the prankster who had thrown her coffee mug in the 'lost and found' bin.
She asked Gautam Gulati if he had put her mug in the bin. Gautam said that he broke a plain mug and the mug which had Renee Mau written on it.
Pritam went mad that Gautam broke his mug but Gautam was as adamant as he always is.
Puneet scolded him to be more resilient in the house and be patient whenever he felt that he was about to lose his cool.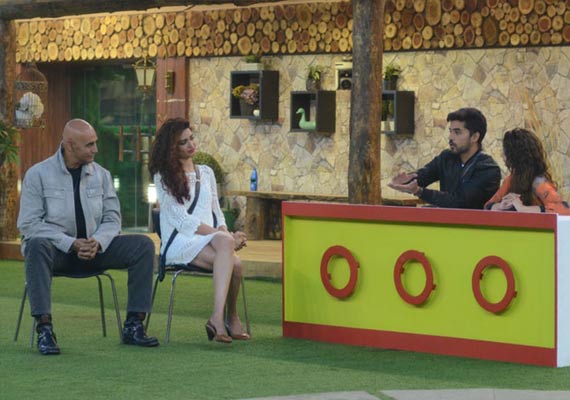 Karishma and Gautam continued with their dance task without any fuss in the morning and they shook a leg to their self-devised of the song 'Dilliwali Girlfriend'. Ali joined them and threw his funny lines in between and the whole affair turned out to be awfully hilarious.
At noon, BB made the announcement to close the task and commented about Ali's unsuccessful attempt to accomplish out his secret task.
BB commended the housemates for doing the 'Bhavishyavani' task fairly well by proving most of prophesies untrue.
Also read : Bigg Boss Season 8 – Day 93 – 23rd December 2014 – Full Episode
Later, to add fuel to the burning issues of the house, BB bestowed a new task to Gautam and Dimpy in which they had to act as press reporters and interview the housemates in a typical fashion. Dimpy and Gautam strategise to quiz the inmates about their intentions behind the fights that had happened in the past etc.
However, the questioning bit went awry as Dimpy being her annoying self began hurling accusations on others and invoking them for a round of fight.
During a face to face interview session with Puneet, Dimpy asked him who should be blamed for the ruckus inside the house. Puneet miffed her saying it was she who planned it all and never paid heed to his advice.
Puneet also mentioned how Dimpy created a scene about Karishma's dessert so as to kick start a fight with others (Gautam) the other day.
Fazed with Puneet's allegations, Dimpy switched her role to defend herself and went about clearing her stand.
In the evening, the journalists of the BB house invited the celebs for their news talk show.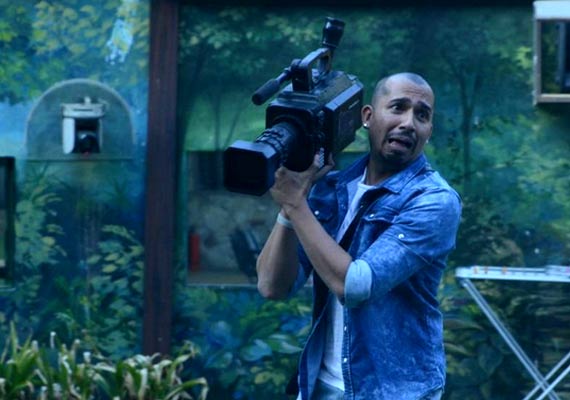 Upen and Ali were summoned first. Dimpy began by alleging Ali for inciting others by using abusive language.
However, Ali defended himself saying even women have abused the men during the arguments so they better not debate over it.
Dimpy and Ali began arguing with each other and went on shouting to prove their point without listening to what the other person was saying.
After sometime when the situation came under control, Sonali as well as Pritam were invited for the interview.
Also read: BIGG BOSS 8, DAY 92: SONALI BECOMES CAPTAIN
Gautam acted in an amusing manner as he introduced Sonali and Pritam not like a news show host but a reality show anchor. Dimpy questioned Sonali if she has been bitching about other contestants. Sonali said she was unsure about bitching but she speaks up if she feels strongly about something.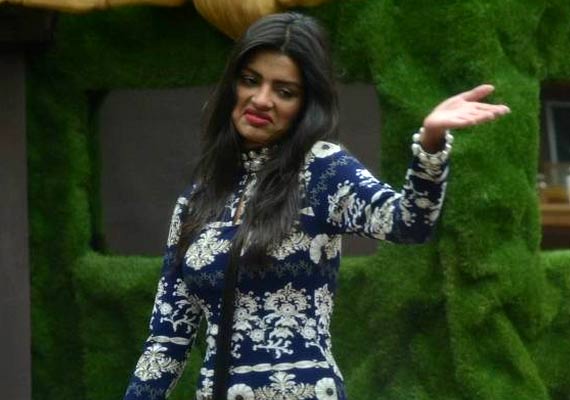 Dimpy then moved on to grill Pritam by blaming him for being overtly rude with her when they fought during the hijack task.
She asked Pritam that if he had supported Sonali when Ali misbehaved with her then who would he blame when he himself crossed the line of decency while arguing with her.
Pritam aggressively defended himself but refused to indulge too much into another fight with Dimpy on the same issue.
Ali especially felt sorry for Pritam and boycotted the gathering and asked BB to end the task.
There is more drama left in the show. So keep watching this space as we will be back soon with more hot updates!
http://www.indiatvnews.com/