New Delhi: Naval exercises, confidence building measures along the LAC and joint training exercises between the armed forces are high on agenda of Army chief Gen Bikram Singh during his four-day China visit from tomorrow.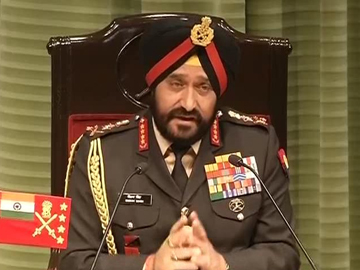 During the visit, cooperation between the Chinese People's Liberation Army and Indian armed forces, exchange of high and medium level visits, CBMs on the Line of Actual Control including sports activities between border troops and basic naval exercises would be discussed during the visit, an Army official said. 

The Army Chief, who is also the Chairman, Chiefs of Staffs Committee, would be meeting the senior leadership of the Chinese armed forces including their Vice President Li Yuanchao, Chief of General Staff Gen Fang Fenghui and Executive Vice Minister of Foreign Affairs Zhangye Sui, an Army release said. 

The visit assumes special significance in the light of increasing defence cooperation between the two countries and signing of the Border Defence Cooperation Agreement between the two sides in October last year. 

Singh's visit was aimed at implementing a number of steps incorporated by BDCA, which was signed for avoiding flare up situations along the over 4,000-km-long LAC where Indian and Chinese troops carry out patrolling in their claimed areas. 

The Indian Army chief's four-day visit is taking place after a gap of nine years. Former Army chief Gen N C Vij had visited China in 2005 after which military ties remained frozen until the last two years when defence ties gained momentum following improvement in political and economic relations.


PTI