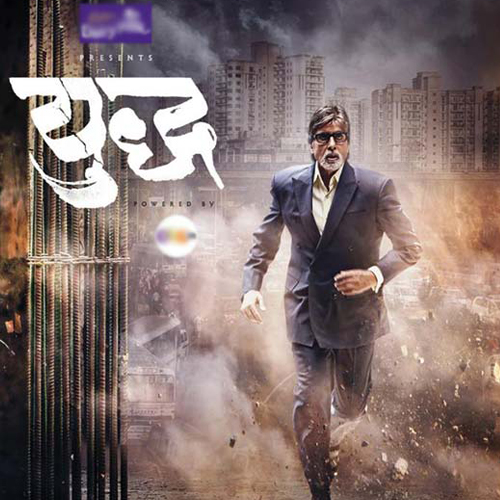 The success or failure of the television show is immaterial, as long as it creates a demand for innovative fiction on the idiot box.
The best stories are being told on television. The British whodunit, Broadchurch, the New Zealand-set Top of the Lake, the Danish political drama, Borgen, and a bunch of American cable and network shows – ranging from the period spy thriller, The Americans, to the dark political drama, House of Cards, and from the slow-burning murder mystery, True Detective, to the intelligently-scripted courtroom drama, The Good Wife – have raised the bar for television in the past few years. The recently-launched channel, Zindagi, which brings Pakistan-bred television shows to India, seems to be growing in popularity due to strong storylines and acting.
It's time, then, we produced some top-notch television too. Sure, the mainstream television industry, infected with saas-bahu shenanigans and melodrama for years now, will continue to outnumber meaty shows. Yet, before reality shows and weepy dramas ruled the roost, we created Buniyaad, Hum Log, Nukkad, Bharat Ek Khoj and Yeh Jo Hai Zindagi, each of which is immensely watchable even today. Why, then, must we not attempt to tell well-written stories with good actors and acceptable production values?
Who better to lead this cause than Amitabh Bachchan? The former KBC host finds himself on the hot seat this time – or at least his character does. Bachchan plays Yudh (short for Yudhishtir Skarwar), who finds out in the first episode that he's suffering from a neuropsychological disorder, and has around 3-to-5 years to live. Additionally, he has to deal with pressures at the workplace, like pissing off a corrupt builder for the construction of a flawed highway, and winning the support of influential politicians for a mining project. Plus, there are familial problems to deal with: a roguish brother-in-law who's just out of prison, a clueless son, and an estranged daughter.
The one thing that stood out about Yudh, which premiered Monday night at 10.30pm, is its cast. Bachchan heads this motley group of actors, we know that. But it's the effort that seems to be taken in casting actors around him that's interesting. There are other mini-victories too. The background music, for one, is used sparingly – it's a relief not being constantly made aware of a scene's emotional pitch or the character's thought processes and actions through thumping sounds. The camerawork is minimal too, never drawing attention to itself – another art lost on mainstream television cinematographers. The actors, however, really make a difference.
Cast as an advisor/consigliore to Yudh is Zakir Hussain (who incidentally played Bachchan's chief nemesis in the gangster drama, Sarkar). The moment you see Hussain on the show, you wonder if the character would go on to remain Yudh's ally in future episodes, or if there'll be a volte-face – the actor's unpredictability is what makes him interesting. Also lovely to watch is Ayesha Raza, a veteran theatre actor cast in the role of Yudh's wife, bringing a touch of reality to proceedings. There's also the dependable Kay Kay Menon, playing a corrupt commissioner whose sense of humour remains intact, even with a cervical collar around his neck.
None of them is better than Tigmanshu Dhulia, who in just one scene makes an impact, also delivering the show's best dialogue so far – "Raajneeti main dost woh jo mauka milne par bhi chhura na ghonpe (A true friend in politics is one who won't stab you in the back even when he has the opportunity to do so)." The efficient Sarika will be joining the cast in the second episode (playing Bachchan's second wife, according to reports), and there's also Nawazuddin Siddiqui in an unspecified role, so things should only get better on the acting front.
Yet, for a show that boasts of a massive budget (each episode costs, reportedly, Rs3 crore), the production values seem to be lacking, and the art direction is pretty standard. A major scene, showing Yudh inside a hospital threatening to fall apart, looked extremely tacky. I also found the sound design wanting, especially since the emphasis on dialogues is higher than the average show, having to strain my ears a couple of times to ensure I understood each dialogue delivered by Bachchan (speaking in an unusually raspy baritone, a la Agneepath) and the other cast.
The actor, though, is a joy to watch, playing a role that has him out of his depth at the onset, thus making the prospect of him bouncing back in true Bachchan-style that much more enjoyable. He is probably the sole reason for many to keep coming back to the show for more – the prospect of watching him on screen every night is rather inviting (although four hours a week might prove to be a tad much).
That's not to say the writers can afford to relax. The first episode touched on several elements, not all of it seamlessly intertwined. That's alright – the beauty of a television show, vis-à-vis a film, is the amount of time it can afford to take to establish story arcs and character back-stories. Yet, the writers (the story/screenplay is by Brijesh Jayarajan, while Anurag Kashyap is responsible for the show's creative heft), need to ensure the pace picks up, and each character is as painstakingly fleshed out as Yudh for it to work in the long tun.
The one thing that bothered me most about Yudh is how similar it seemed to the US television show, Boss, featuring Kelsey Grammer in an award-winning performance as Chicago mayor Thomas Kane, who discovers he suffers from a degenerative neurological disorder and has less than five years to live in the first episode. If you think that plot similarity is a mere co-incidence, chew on this – Kane's two closest comrades are an advisor and a public relations officer, both replicated in Yudh and played by Hussain and Mona Vasu. Also, Kane has an estranged daughter who runs a free clinic at a church, just like Yudh's daughter works at a municipal hospital. Much like Yudh, Kane has to fight off adversaries while hiding his condition from the world. The first episode, at least, seems heavily inspired from Boss, and it would be a real pity if the show we are hoping will be a saviour for Indian television, turns out to be a work of plagiarism.
dnaindia.