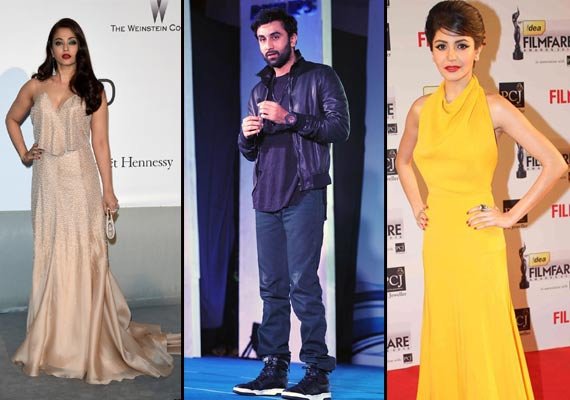 New Delhi: Karan Johar's next directorial venture after 'Student of the Year' was earlier reported to star Aamir Khan opposite Aishwarya Rai. But it seems Karan couldn't rope Aamir, so Ranbir is now being roped in to play his role.
If everything goes well, we will see Ranbir romancing Aishwarya on the screen.
'Student of the Year' was released in the year 2012 and Karan has not directed any film since then. Apparently he has been working on project for the last couple of years and now the script is final he is moving in for the cast of the film.
It was earlier reported that Aamir Khan will do his first film under Karan Johar's direction. According to the sources few of the details did not work out between the duo and Aamir dropped out of the film and Ranbir has taken his place.
Ranbir Kapoor will be seen romancing with former beauty queen and Bachchan bahu Aishwarya in the film. Anushka Sharma will also be seen in the yet untitled project.
The pair of Aish and Ranbir has surprised few in the industry. A senior actress who is 9 years-older than the actor is sure to grab the attention.
Coincidently Anushka Sharma is cast opposite Ranbir Kapoor in 'Bombay Velvet' too. This will be second film of Anushka and Ranbir together.
The filmmaker who made his debut with 'Kuch Kuch Hota Hai' is very secretive about the project. This will only be Karan's second film without Shah Rukh Khan after 'Student of the Year'.
http://www.indiatvnews.com/